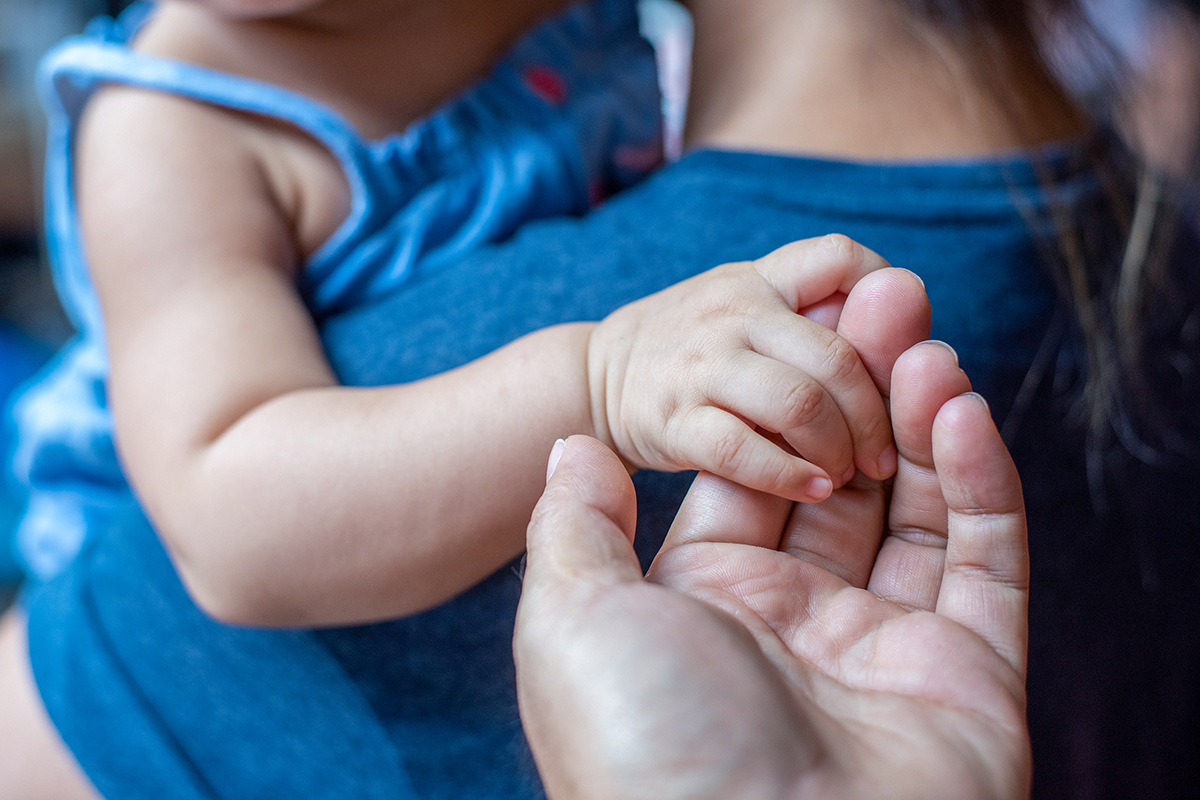 By Devin Richardson, Supervisor of Specialty Outpatient Care Coordination at Health AllianceTM
For my family, National Adoption Awareness Month is a month of reflection and celebration. My husband and I have one daughter and she happens to be adopted! We celebrate the legal formation of our family during National Adoption Awareness Month and we also hold space to reflect on the losses, trauma and chaos that are often associated with adoption.
While I won't disclose all the personal pieces of my family's adoption story, I want to share that for us, adoption has been the most monumental, joyful and best decision in our family's history up until this point. I am really passionate about promoting our positive experience with adoption, but I also don't want to discount the differing experiences and emotions held by other families who have adopted, birth parents and adoptees themselves.
Mainly, I want folks to know that each journey is different, but if you're considering adoption – great! Depending on your state, the legal proceedings will look a bit different, and the avenues to begin the adoption process are also different for most people. That being said, one thing I'd recommend to anyone seeking to build their family through adoption is to make sure you're working with a "Quad A" (AAAA) attorney. These types of attorneys specialize in adoption law and will be an invaluable resource for you in navigating the twists and turns in the path to adoption.
I want to take a moment to explain further what I mean by the" twists and turns" on the adoption path. The agency my family worked with educated us that about 50% of adoptions are never finalized – meaning, 50% of adoptions do not go through. Naively, we believed that we'd be a part of the 50% whose adoptions go through without a hitch the first time. Spoiler alert: we were wrong.
We had a lot of emotional, financial and logistical hurdles to overcome during our adoption process. Sometimes we felt stuck, overwhelmed and discouraged. Happily, we persevered and we ended up becoming parents to our smart, sweet, funny, kind and beautiful baby girl. It worked out, but it was definitely work. Sleepless nights, lots of preparation and impatient waiting were all a part of our story. Honestly, isn't that a universal truth for parents? No matter how you come to be a parent and how much joy you experience in the process, I imagine that anxiety, effort and impatiently waiting are always involved.
Historically, there seems to be a sort of stigma associated with adoption. I also understand that, sadly, not everyone's experience with adoption is a positive one. Those stories are important, and they can inform our society how to do better in the arena of adoption moving forward. That being said, the more I learn about adoption, the more I think there is a culturally held belief that adoption is somehow a "backup plan" for building a family, but it certainly doesn't have to be. More importantly, I hope everyone can recognize that adoption is definitely not a consolation prize. It's not a competition, but I can confidently tell you, my husband and I won the grand prize with our kid.
This National Adoption Awareness Month, I hope you reach out to adoptive families, birth parents and adoptees and ask to hear a bit more about their adoption stories. Maybe some won't want to share, but a chance to share individual stories is a small way to honor the ways in which adoption changes lives. If you and your family have been directly impacted by adoption, I hope you honor the joy and heartache that can both be true at the same time in reference to adoption. Your story matters! From the selfless sacrifice of a birth mother or birth family, to the unconditional love of adoptive parents, here's to the intricate, awe-inspiriting process of adoption.