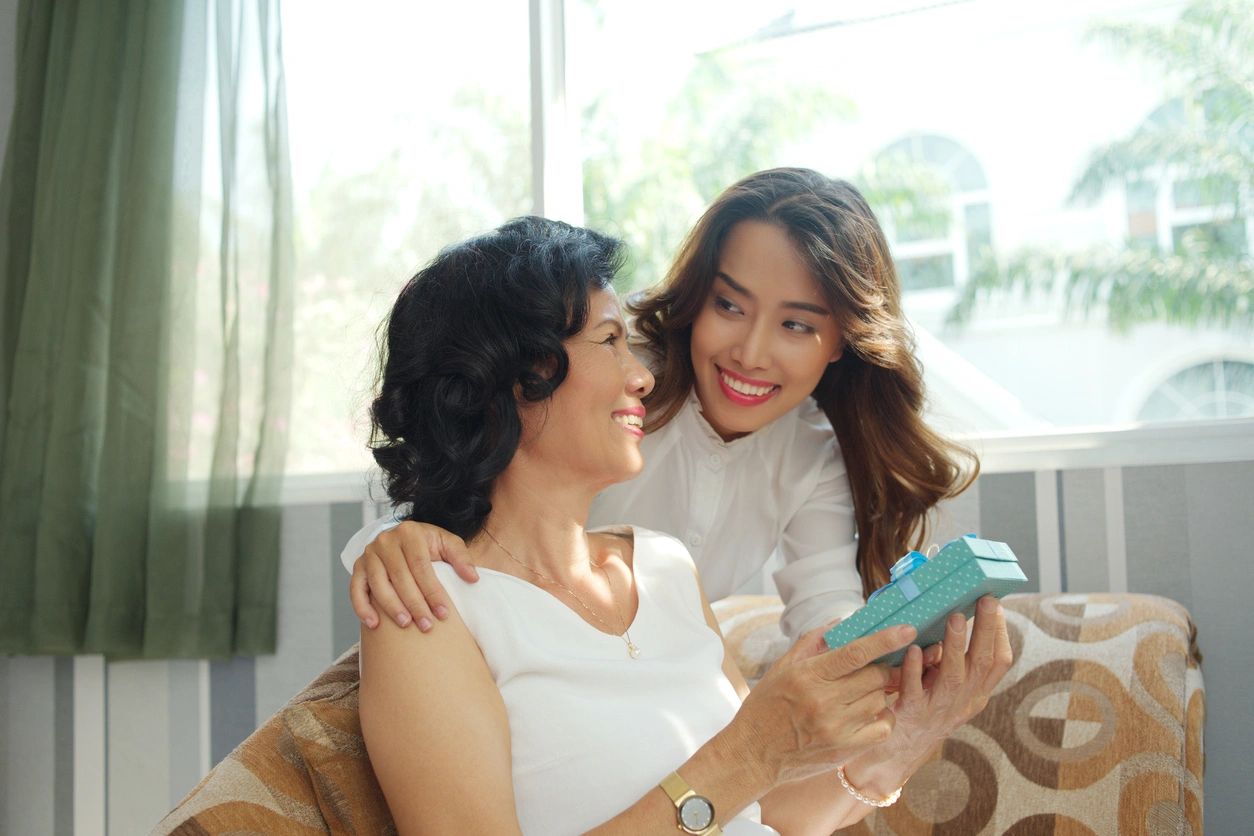 By Lora Felger
My mother was a force of nature in a 5'3", 115-pound package. Our 1976 Pontiac Bonneville was bigger than some New York City apartments, yet she could still manage to reach from the front seat to take a swat at both me and my brother if we fought in the back. It was like she could completely dislocate her arm from her shoulder and make contact with both us – no matter how far over toward opposite doors we slid. To this day I'm not sure how she even saw over the steering wheel, let alone kept the two of us in line as we floated down the road.
I grew up in the 1970s, so getting a slight pinch for naughty behavior in church or a quick swipe from the front seat for sitting on top of my brother's head wasn't that rare. She never tried to actually cause pain, just share her displeasure with our behavior. Seatbelts? Not so much in the '70s, I guess. Naughty backseat behavior isn't necessarily deterred by seatbelts though. My oldest son once managed to free himself from his car seat and make a break for it – out of a half-opened car window at 35 mph! I very quickly discovered that all mothers must be able to dislocate their arms from their shoulders when called upon, because I caught him on the way out of the window by his left foot and managed to swing my 1997 Ford Explorer safely over to the side of the road – still clinging to a giggling toddler who thought it was great fun. My arms weren't quite long enough, though, when the youngest chucked his shoe at my head from his car seat in that same back seat. He's lucky, that one! Mom was not amused.
I lost my mother last June, so this is the first Mother's Day for my family without her. At least in spiritual form, she's making herself known. Yes, I do believe that cardinals on my birdfeeder are blessings from my mom (and from my dear mother-like mentor, Margo, who's also passed on). I feel my mother's happiness when I cook something (anything, really, because I don't cook much). I also tend to feel her little "love pinches" when I'm doing something naughty like giggling with my dad in church or telling an off-color joke. Those of us who've lost our mothers (or motherly loved ones) might feel pretty sad in the month of May and on Mother's Day. We too can find a way to remember our mammas though. Shed those tears if you need to, your mom was worth it. And if your mom is still around, give her a visit, send her some flowers or make a phone call. She may very well have been responsible for keeping you alive in those formative years. Felger boys, are you listening?
Lora Felger is a Community Outreach/Medicare Advisor with FirstCarolinaCare. She is the mother of two terrific boys, a world traveler and a major Iowa State Cyclones fan. She also has a naughty-yet-lovable yellow Labrador retriever named Harvey.
Like this article? Feel free to respond to FCCOutreach@FirstCarolinaCare.com. Thanks for reading!