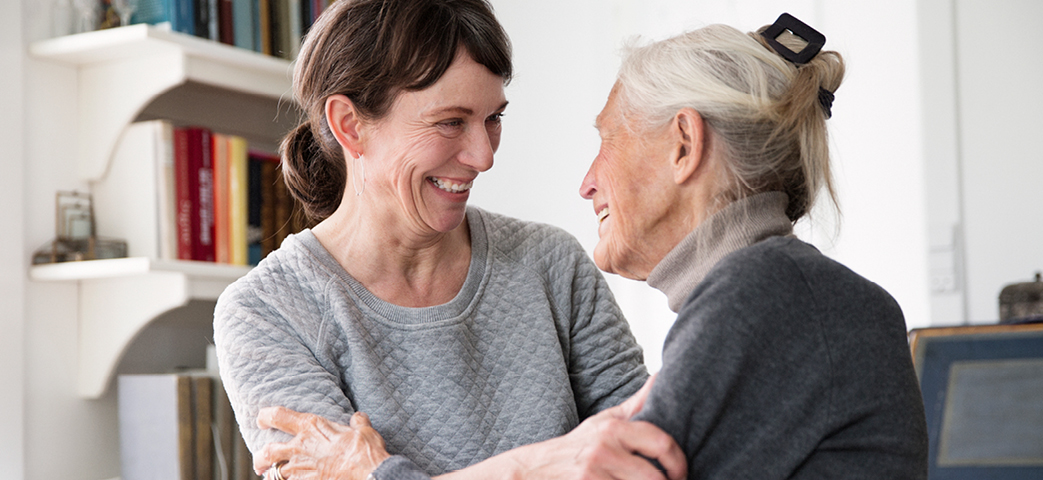 We all know them. In fact, you yourself might be one. A caregiver. Someone who takes care of others, looking out for the health and well-being of family members or friends. More often than not, this person is busy, busy, busy – looking after those in their care, giving of themselves from a deep well of love and compassion. Far too often, they put their own physical, mental and emotional health needs "on pause" because they spend so much time and energy helping others.
It's past time to help these caregivers. November is National Family Caregivers Month. This month – and every month – make it a point to not only thank and celebrate the caregivers you know, but take real actions to help them out. You can begin by sharing the advice below, meant for tireless, big-hearted caregivers. And if you yourself are one of these caregivers, bookmark this list and make sure to use the advice in your own life.
Tips and Advice for Caregivers
Don't be too hard on yourself. Caregiving is tough – it takes a lot of physical, mental and emotional effort to do all you do for others. Nobody expects you to be perfect, so you shouldn't either.
Set limits when needed. You don't have to do everything and be everywhere. You know what those in your care absolutely need – for everything else, figure out where you should draw the line.
Lean on others. If you're taking care of your mother, for example, see if your sibling can help. Share tasks and responsibilities. Accept help when it's offered.
Don't be afraid to ask others for advice. Chat with friends or family members who've also been caregivers. Ask your doctor and nurses for tips. They might have advice that lightens your load, saves you time or helps you take care of your own well-being.
No matter how busy you are, always set aside at least a small amount of time each day for yourself. To be alone. To do something you like. To simply rest.
Don't skip your own doctor appointments, checkups and screenings. These are important for your health, no matter how busy you are.
Last – and most important of all – always take care of your own physical, mental and emotional health. Make sure you're getting the rest you need, get enough exercise (this also helps your mind), seek out resources for stress and anxiety if needed, and stay up to date with your healthcare. Your physical, mental and emotional health deserve your attention, even when caring for others. If you need extra motivation, simply remember this: You can only help your loved ones when you yourself are healthy, strong and well. By being there for YOU, you can take care of THEM.
OK, one more! Give yourself credit. Take a deep breath and realize how incredible you are. Feel the love you've given out to others. Celebrate yourself – today, tomorrow, every day. Let some of your boundless love shine back on you.
Interested in learning more? Check out these links: