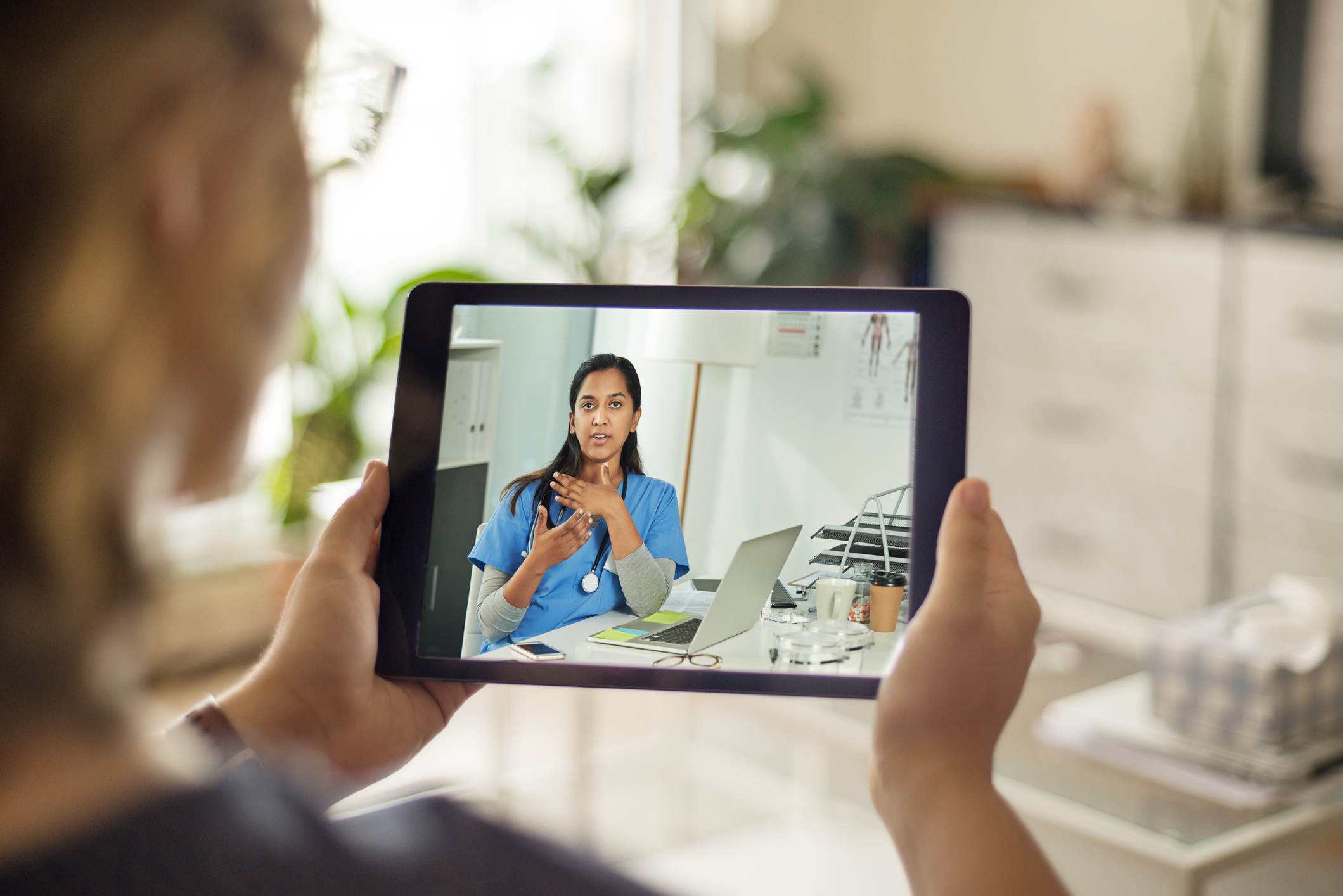 Make your next appointment a virtual visit.
We have an exciting announcement for our Hally® health members: Your health plan's covered benefits now include virtual visits through the new and improved Hally member account and mobile app. It's never been easier or more convenient to check in with a doctor or therapist for your health needs.
Virtual visits are simple, secure and easy-to-use. Try it out!
Your Hally member account connects you directly to board certified physicians, using the nationally-renowned telehealth services of MDLIVE®. Doctors are available around the clock, so you can schedule appointments to fit your busy schedule. And best of all, the appointments take place in the safety and comfort of your own home.
Here's what you need to know:
Virtual visits are available through hally.com or your MyChart app at any time of the day, any day of the year, including holidays, from anywhere you have phone or internet connection in the U.S.
They're suitable for the whole family, and pediatricians are available.
You can use your phone, laptop or desktop computer for virtual visits. The choice is yours.
Virtual visits aren't for every medical situation, but they're great for diagnosing and treating more than 80 of the most common conditions (see details below). However, always visit the emergency department for all serious conditions and call 911 for all emergencies.
Virtual visits' privacy and security make them ideal for mental health and therapy checkups as well.
They're also great for providing temporary medication refills.
How do I make a virtual visit? To start using virtual visits, first be sure you've created a Hally member account (for your health plan). If you haven't already created a Hally member account, visit here to learn how to create your account and how to download the MyChart app. Then, you'll need to register your free virtual visits account. You can register for this account and begin your first virtual visit in one of three ways:
Visit hally.com/care, scroll down to Virtual Visits and click Get Started. Then sign in with your Hally member account username and password and follow the steps.
Open the MyChart app on your mobile device, log in, select Find Care and then choose Virtual Visits.
Call (888) 912-0904.
Once you've registered, you and your covered family members are all set. When you're ready to schedule your first appointment, simply visit hally.com/care or open your MyChart app and follow the same steps as above. It's easy, and you'll be chatting with a doctor in no time.
You can call us at the number on the back of your health plan ID card if you have any questions. Virtual visits are just one of the many ways we help you and your family live your healthiest lives. Check out all the resources we have on hally.com, and keep up the great work on your health journey!
If you need help deciding where – and how – to get care, this chart can help.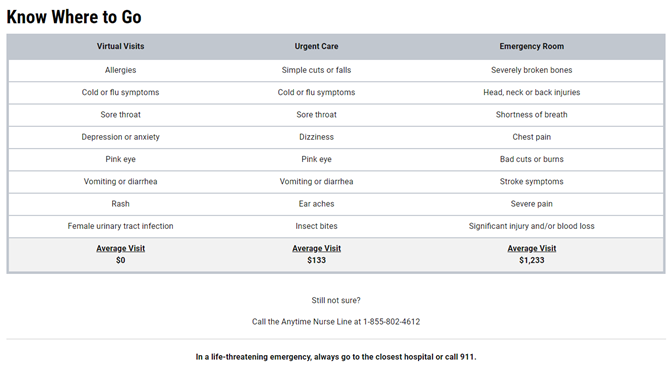 GNMBHY21-hallyblogpost-0121 • Y0034_21_96252_C