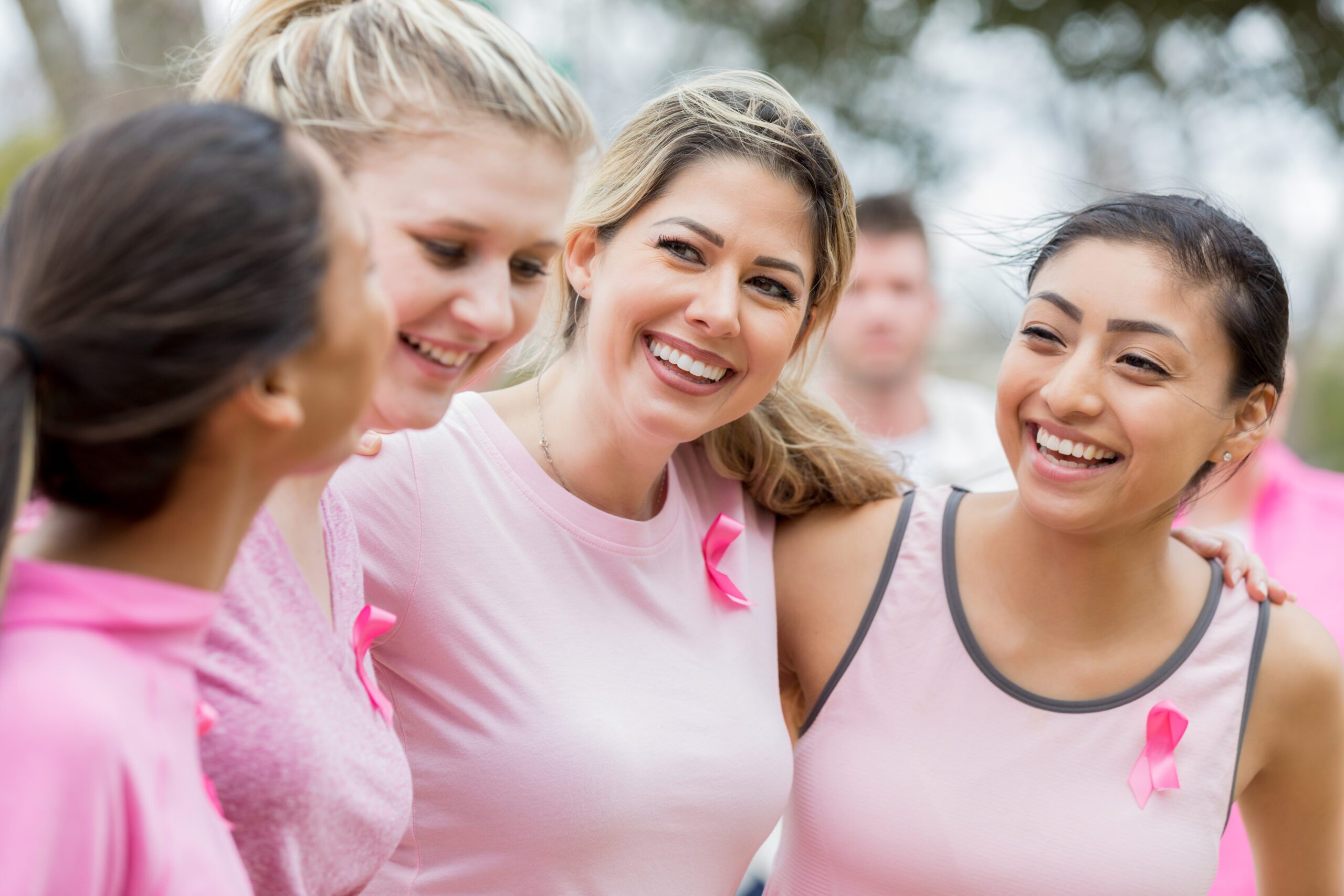 October is Breast Cancer Awareness Month. We are always heartened by the pink ribbons we see everywhere this month. But how else can we promote breast cancer awareness? How can we provide year-round education, resources and support? Read on for ideas – including actions you can take today.
Spread the news: mammograms save lives
Remind your loved ones to get regular mammograms. These breast screenings detect issues early, when they're easiest to treat.
According to the American Cancer Society, women age 45 to 54 should get mammograms every year, while those 55 and older can switch to every 2 years or continue yearly screenings. Women at higher risk of breast cancer should start getting mammograms before age 45.
Raise awareness about risk factors
Be in the know. According to the American Cancer Society, risk factors that increase your chances of breast cancer include obesity, lack of physical activity, drinking alcohol, family history of breast cancer, hormone therapy after menopause and the presence of other breast conditions.
Share survivor stories
Honor and tell the stories of women who have fought and survived breast cancer. Have you or a family member fought this disease? Inspire others by writing a column in your local newspaper, sharing inspiring stories on Facebook or adding a photo of your Hope Journey on the National Breast Cancer Foundation's webpage.
Desire a more personal interaction? Become a part of the American Cancer Society's Reach To Recovery program, which partners breast cancer survivors with women currently living with the disease in one-on-one relationships of support.
Become an ambassador
Sign up to be a Community Ambassador for the National Breast Cancer Foundation. Spread awareness and hope in your local community.
Push local, state and federal legislators to fund breast cancer research and awareness programs. Consider becoming a Policy Advocate for Susan G. Komen.
Take part in national, regional and local fundraising events
These events raise money and awareness in the fight against breast cancer. Volunteer for, participate in or donate to a local Susan G. Komen Race for the Cure or American Cancer Society Making Strides Against Breast Cancer walk. Support Memorial Health System's annual celebration of "Super Survivors" at its Be Aware Women's Fair.
Can't find an event? Start your own fundraiser, with help from the National Breast Cancer Foundation.
Raise awareness of helpful resources, care services and support groups
Many local entities – everything from hospitals to churches to employee groups – offer resources and support for women fighting breast cancer. Spread the word about their presence.
Let others know about Health Alliance's Care Coordination program. Our care coordinators work intimately with members facing complicated health conditions such as breast cancer. They help our members understand and manage illness and recovery; find tools and resources; answer medication questions; and coordinate many other aspects of treatment and care.
Even small actions help
Post and share information about breast cancer and Breast Cancer Awareness Month on Facebook, Instagram and Twitter.
And most importantly…
Be there. Give unending love and support to friends and family members living with breast cancer. And not just this month, but every day of the year.
Want more information?
Through Hally™ health, we offer a wide variety of health and wellness resources, information and tips. Click here to visit our site and discover more.
And be sure to check out these links: