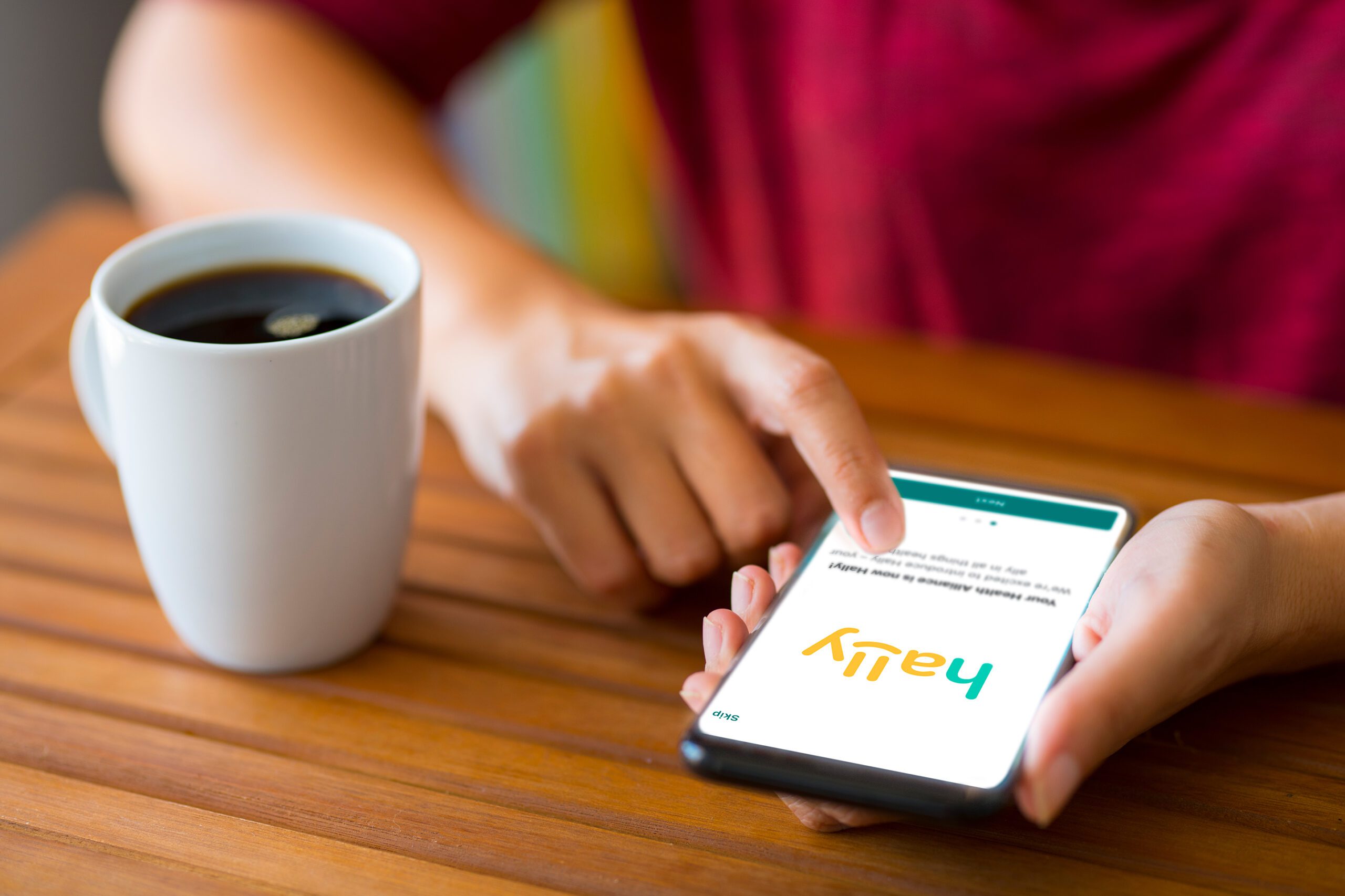 When it comes to your health and wellness, we've got you covered.
It's a fact: we've always had your wellbeing top-of-mind. And our partner health plans have long offered health and wellness resources. As we've continued to engage more deeply with the communities we serve, we've listened to how we can offer even more. So today, we're proud to introduce you to Hally™ health.
Hally health is our new suite of wellness offerings and personalized health tools to help you lead your best life. It's a health resource, wellness coach and fitness cheerleader rolled into one. It's all the below, and much more:
Health, wellness and prevention programs.
Exercise classes, health courses and cooking demos.
Resources at your fingertips with the Hally™ mobile app.
Hally Healthcast, our wellness podcast led by medical experts.
Healthy living resources, publications, tips and tools.
And where can you find all this? You're already here! Hally.com is the central hub for the resources, programs and tools that'll help you stay healthy. Watch videos and listen to podcasts to explore the latest wellness advice. Dive into our new blog – yes, the one you're reading right now! – to find articles, stories and helpful tips. And the site has so much more, especially for members of our partner health plans.
For members of our partner health plans, log in at hally.com or on the Hally app, and you'll get instant and secure access to your coverage anytime, anywhere. You can:
See all your account activities in one place.
Access your Virtual ID card.
Search for doctors and other resources.
Quickly connect with a doctor over virtual visits.
Get doctor match and cost estimates.
We know life is busy and staying healthy is easier said than done. That's why we put everything in one place for you, easy to find and simple to use. Get the help your health needs here at hally.com, and let wellness replace worry.
You've got this!