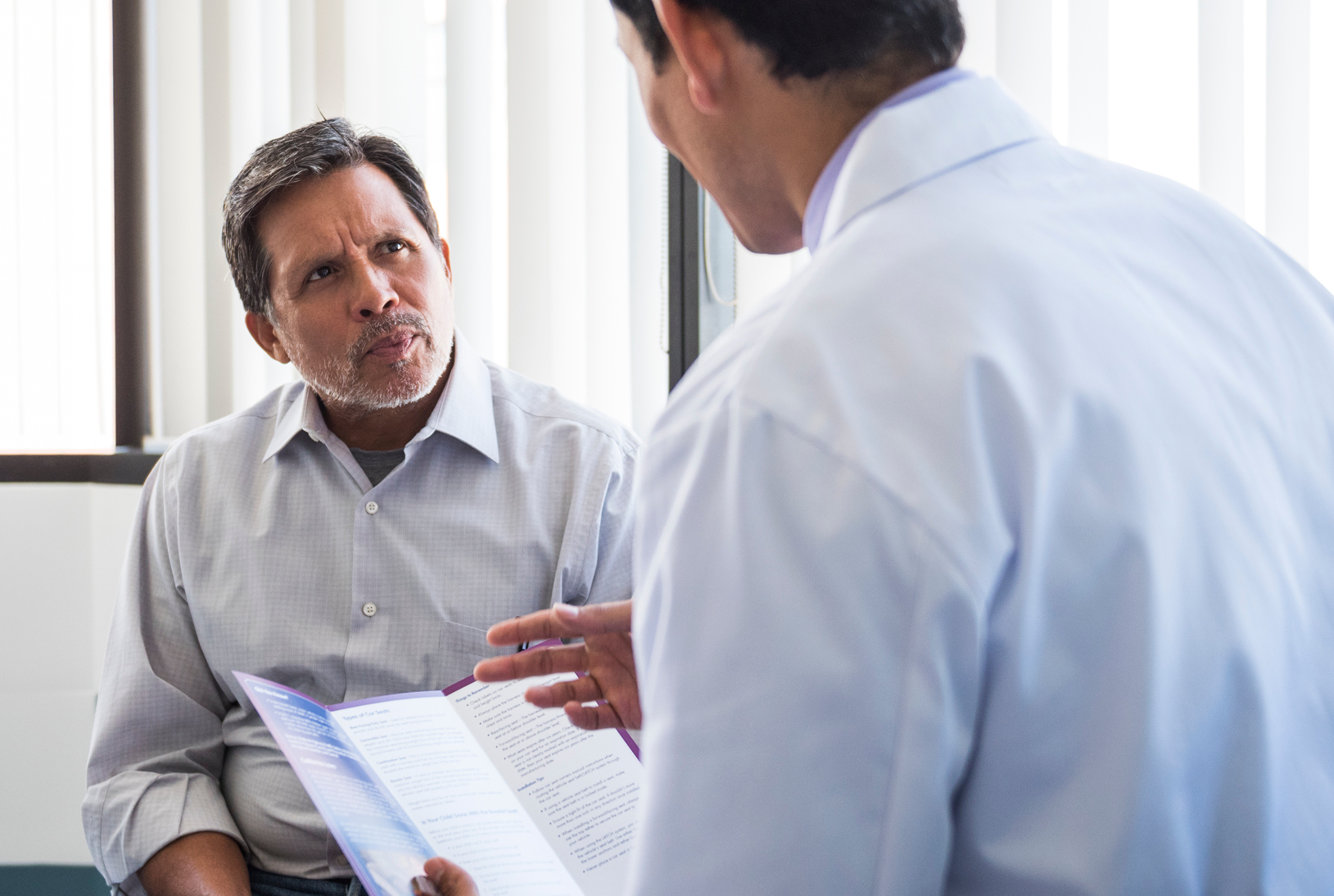 June is National Men's Health Month – the perfect time to bring awareness to the health issues all men face and to encourage the men in our lives to take care of themselves by eating right, exercising and working to prevent disease.
How can they do that? By scheduling screenings, among other things. Read on!
Manage your diabetes.
If you have diabetes, your doctor will probably set up these screenings for you:
Diabetic retinal (eye) exam – Getting this exam every year is important for your sight.
Kidney health evaluation – Diabetes can cause kidney damage and even failure. These yearly blood and urine tests help catch any problems.
Hemoglobin A1C testing – HbA1C tests show what your average blood sugar has been over the past three months. Get this test at least twice a year and ask your doctor what your goal should be for your scores.
Screening for Colorectal Cancer
The U.S. Preventive Services Task Force recommends that people ages 45 to 75 get screened for colorectal cancer regularly. If you're younger than 45 and think you may be at high risk, or if you're older than 75, ask your doctor if you should be screened.
There are several types of screenings. A colonoscopy is the preferred method, but talk to your doctor to see if other options might be right for you. Options include:
Fecal occult blood test (FOBT) or fecal immunochemical test (FIT), annually.
Cologuard® every three years.
Flexible sigmoidoscopy every five years.
Colonoscopy every 10 years.
Support and Treatment for Major Depression
Many people live with what's known as major depression (or major depressive disorder). According to recent research, it's the second-leading cause of disability in the U.S. Here are some basic facts about this common disorder and important information about treatment:
Depression (and other mental health issues) are just as important to treat as physical health conditions. Without treatment, depression can lead to a reduced quality of life, risk of self-harm and the worsening of other medical issues.
It's also important to know that depression can be a recurring disorder – meaning that even after recovery, it can come back and need to be treated again.
Hally Links – and More
For more information on men's health issues, visit these links from Hally® health:
Learn more about the screenings, tests and exams men should get, in this article from MultiCare Yakima Memorial Hospital.
Discover much more information about men's health from our partners at Reid Health, OSF HealthCare and Memorial Health.