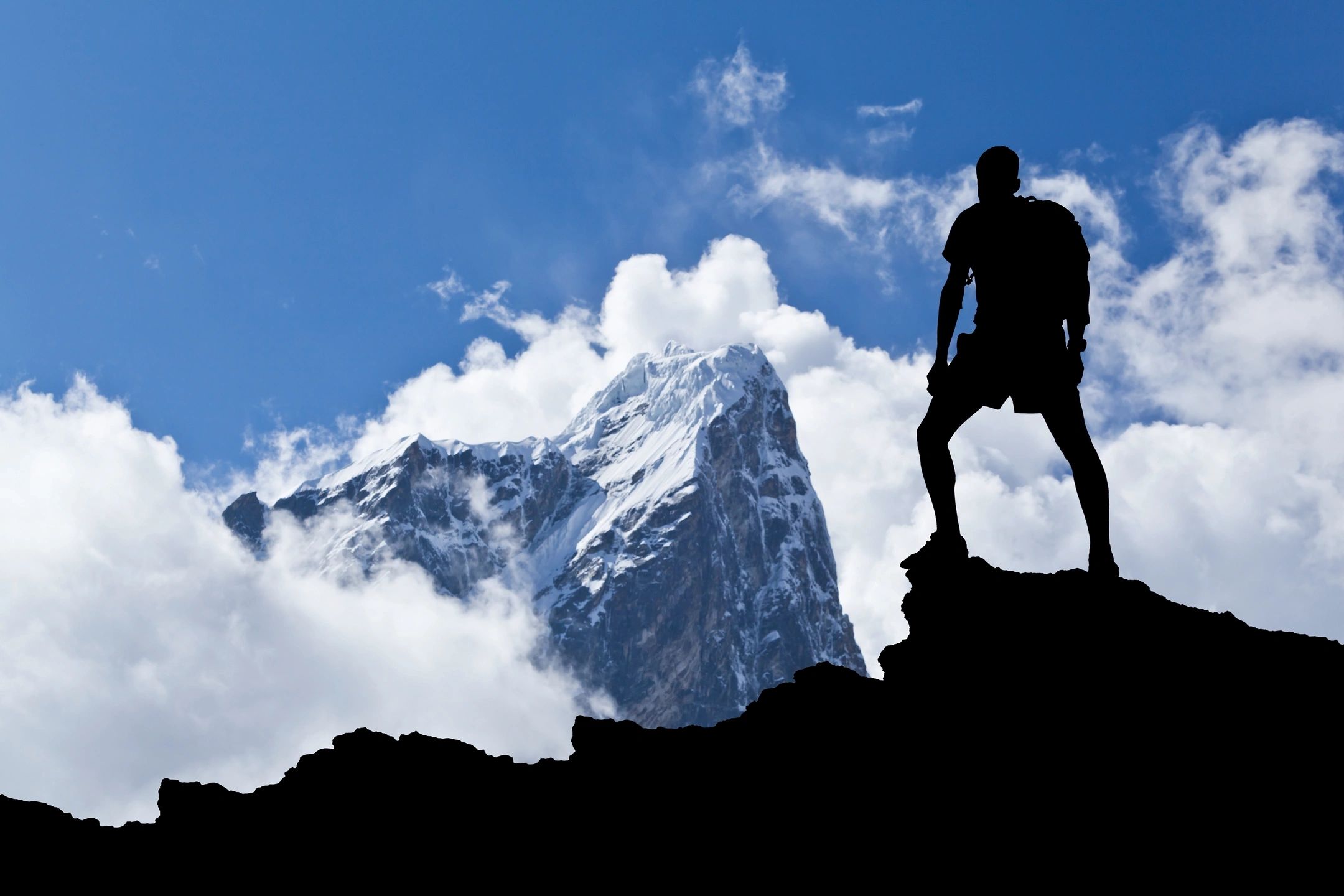 By Lora Felger
Five years ago, my friends and I made a New Year's resolution to climb a mountain in Colorado and circled a date in July on the calendar. To prepare, one friend decided to change one thing – just one.
As a hospital-based nurse practitioner, she decided to take only the stairs throughout the day. She climbed to the fifth floor for daily rounds, down to her office, back up to the third floor for clinics and so on. You get the idea. When July rolled around, her legs were toned, and her lungs were strengthened to the point that she climbed that mountain and lived to talk about it. One simple change was all it took – pretty impressive.
Many people set ambitious nutrition and fitness goals for the New Year. If you're anything like me, those ambitious goals are scrapped by Super Bowl Sunday. What if we all committed to making just one change for the coming year? What if we circled a date on the calendar (January 2 doesn't count!) and stuck to it? Would the cumulative effect make us healthier?
Some small changes you could make to your eating and fitness habits:
Start by switching out your afternoon vending machine snack with a piece of fruit and some nuts one day a week.
Is lunch a fast-food adventure? Switch those large fries for a small order of fries and get water instead of soda. Better yet, trade your fast-food meal for a lunch you packed yourself once a week.
Walking more is one thing we all can add to our daily lives – and it can be easier than you think. Try taking one full lap around your local big-box store before you start shopping. Chances are you'll add an extra quarter of a mile to your daily mileage.
Pickleball is sweeping the nation and certainly is increasingly popular in North Carolina. It's easy on the joints and good for everything else. I recently read that LeBron James was looking to purchase a professional pickleball team. I guess even NBA legends need something easier on their bodies in their retirement years!
We won't all climb a real mountain in 2023. But by making just one minor change in our everyday lives, we might climb our own personal mountain toward a healthier and more active New Year. I have my sights set on hang-gliding lessons in the dunes at Kitty Hawk.
Lora Felger is a Community Outreach/Medicare Advisor with FirstCarolinaCare. She's the mother of two terrific boys, a world traveler and a major Iowa State Cyclones fan. She also has a naughty-yet-lovable yellow Labrador retriever named Harvey.
Like this article? Feel free to respond to FCCOutreach@FirstCarolinaCare.com. Thanks for reading!