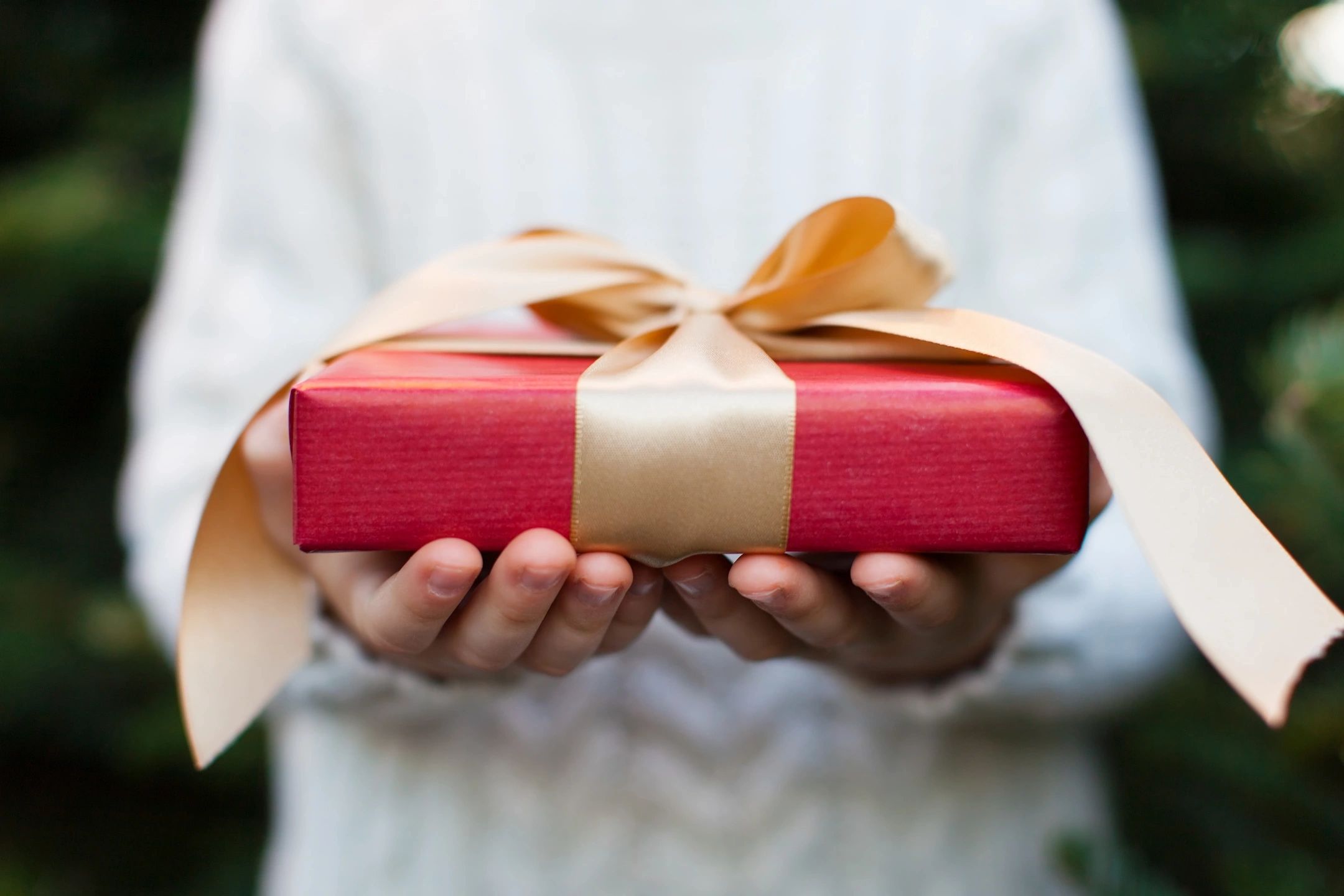 By Sherry Gordon-Harris
December – it's the last month of the year. A lot is going on this time of year. There's the extra shopping, holiday parties and festivities, family gatherings, decorating, gift wrapping, and other end-of-the-year wrap-up (pun intended!) activities.
The thing I like the most about this time of year is giving gifts and charity. I usually give a donation to those ringing a bell outside store entrances or the mall, collecting for The Salvation Army. Of course, I give to my family, loved ones and those close to me. At least one organization or community group I'm connected to has an event where there's a white elephant gift exchange. That's always fun to select an item for that!
In addition to giving gifts and charity, I love gift wrapping. I'm the one who meticulously pre-measures the wrapping paper, folds and presses the edges, and places the tape in just the right place. Peoria Neighborhood House has a program called Santa for Seniors. It brings me joy to volunteer to help wrap gifts for these older adults in our community. Even though I may not know who the receiver of each gift is personally, I get greater joy knowing that each will go to someone who'll truly appreciate the love.
This is also the time of year when Health AllianceTM experiences a huge upswing in call volume. In the Medicare world, the first week of December is the homestretch and close of the Annual Enrollment Period (October 15 until December 7) – when people covered by Medicare Advantage plans can make changes in their medical and pharmacy coverage. Although it's recommended to shop and select a plan before the last minute, Health Alliance is committed to being available and helping up to the very end of the period.
Health Alliance takes pride in helping Medicare beneficiaries with Medicare Advantage health plans made with them in mind – plans for them, their unique lifestyle, their specific health needs, in their local community. It's all about giving you access to the doctors you know and trust, high-quality pharmacy coverage, and extra programs and perks that you deserve.
Medicare Advantage (also called Part C) replaces Original Medicare and is sold and managed by private insurance companies. Like Original Medicare, all Medicare Advantage plans include Part A (hospital coverage) and Part B (medical coverage). But unlike Original Medicare, Medicare Advantage plans often include Part D (pharmacy/prescription drug coverage) and extra perks, like fitness benefits and wellness programs. I think of Medicare Advantage plans as an all-in-one, perfectly-wrapped gift. And the bow on top is the Health Alliance customer service representatives who are always ready to help.
With your Medicare Annual Enrollment Period shopping and selections all wrapped up, you can focus on all the other fun festivities that take place in December. This month is truly one of joy, cheer and togetherness. All of us at Health Alliance wish you and yours good health and wellness always!
Sherry Gordon-Harris is a community liaison at Health Alliance. She's a wife and mother of two boys. She enjoys traveling, collecting dolls, and hosting princess parties and pageants.
Like this article? Feel free to respond to Outreach@HealthAlliance.org. Thanks for reading!