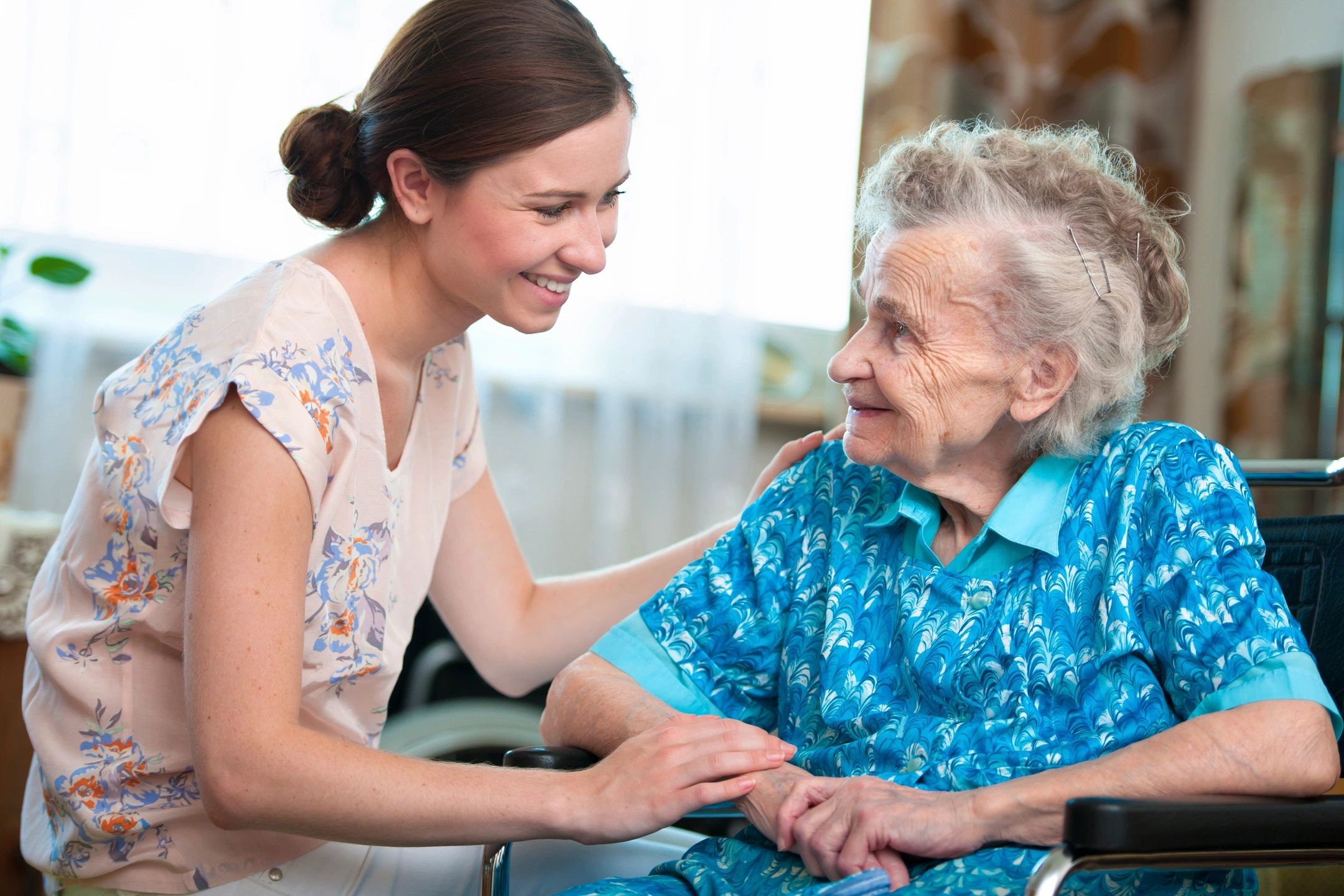 By Sherry Gordon-Harris
As days go by, we never really notice change until we sit down to reminisce and look back at our past. Every couple of years, I look back at old family pictures and home videos – and realize how much has changed. This triggers memories and further discussion on that particular time in my life.
As we go through our lives, we meet so many people. It can be hard to remember all their names (well, at least for me!), but I always remember faces for some reason. I love to see people I remember, even if I don't quite remember their names.
In this line of work, I get to see so many people with different backgrounds and (unfortunately) different illnesses. When I first encountered the illness of Alzheimer's, I wasn't sure how to approach it or even how to act. People I met with Alzheimer's didn't always show obvious signs of the disease. Instead, it was often very subtle. I really had to pay attention and see the ways the illness was affecting those who had it.
After my first experiences getting to know people with Alzheimer's, I started to do my research on what happens when a person gets diagnosed with the disease. I came across the Alzheimer's Association®. I learned so much on its website, alz.org, and realized how Alzheimer's is so common. Did you know that Alzheimer's is the sixth leading cause of death in the U.S.? The disease also accounts for 60% to 80% of all dementia cases.
This illness takes away so many of our loved ones, neighbors and friends. So what's being done? How can we help stop this terrible illness from taking so many memories away? One thing to keep in mind if you or a loved one is going through this – you're not alone. In fact, the Alzheimer's Association has walks all over the country each year to raise awareness and funds for research for a cure for Alzheimer's. The walks bring people together to build up Alzheimer's care, support, research and more.
Health AllianceTM sponsors several Walks to End Alzheimer's. Here in the Midwest, the details for this year's walks are:
Champaign-Urbana Area (Illinois): September 17 at Meadowbrook Park in Urbana. The opening ceremony starts at 9:30 a.m.
Kankakee and Iroquois County Area (Illinois): September 17 at Kankakee Community College. The opening ceremony starts at 9:30 a.m.
Mattoon and Charleston Area (Illinois): September 17 at Peterson Park in Mattoon. The opening ceremony starts at 9:30 a.m.
Knox and Warren County Area (Illinois): September 24 at the picnic area at Lake Storey Park in Galesburg. The opening ceremony starts at 9 a.m.
Take action – and show your support for this important cause. Join the Alzheimer's Association at one of these walks. It's an opportunity to be a part of the change for the many living with Alzheimer's, all of whom need our awareness, our care and our constant support.
Sherry[C1] Gordon-Harris is a community liaison at Health Alliance. She's a wife and mother of two boys. She enjoys traveling, collecting dolls, and hosting princess parties and pageants.
Like this article? Feel free to respond to [email protected]. Thanks for reading!
---
[C1]BEAUTIFUL article. So powerful, so well-written! You always impress me so much!!!