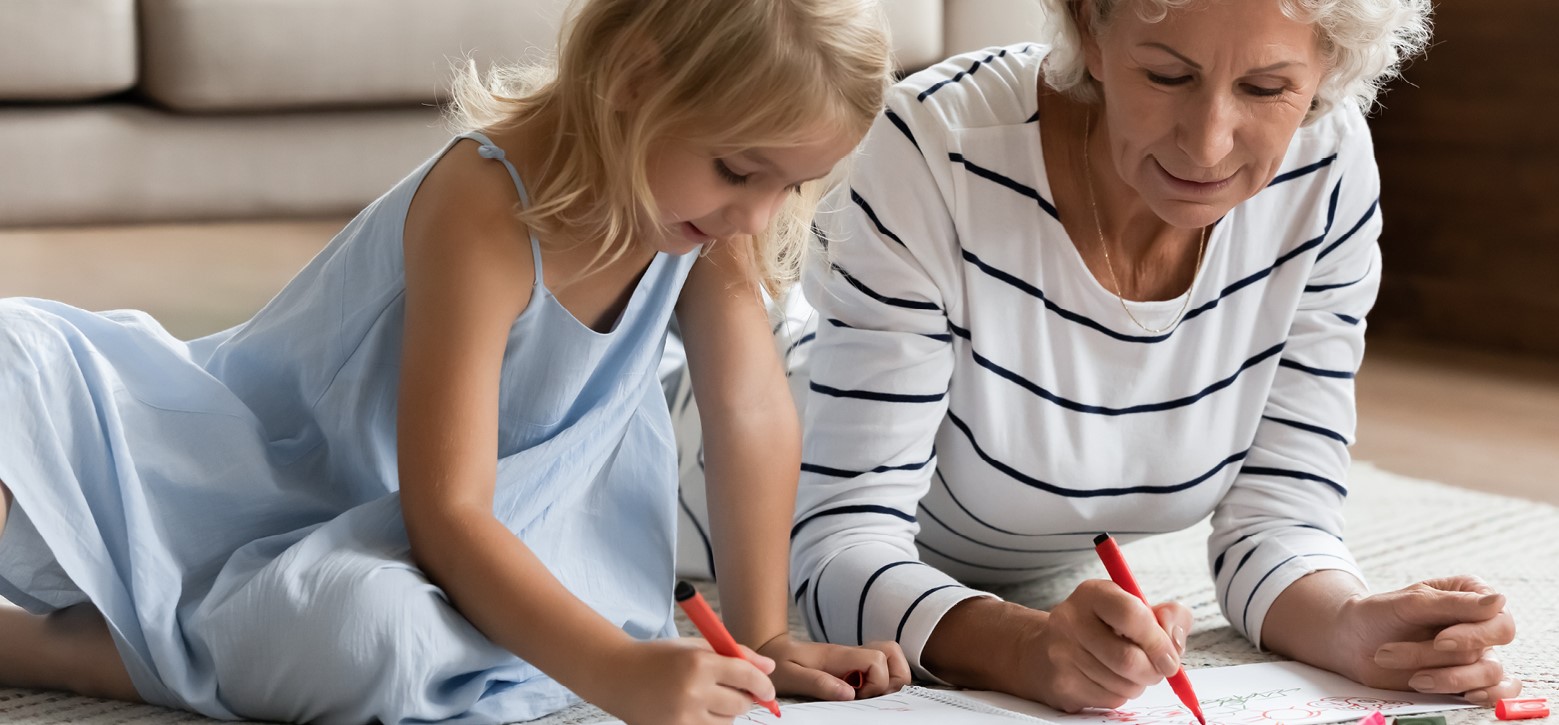 By Ashley Wicker
"Grandparents hold our tiny hands for just a little while, but our hearts forever."
– Unknown
Grandparents… The legacy-creators, authors of memories, tradition-makers and centers of our families. I believe it's safe to say, life just wouldn't be the same without grandparents. Don't forget to show them the special recognition they deserve by celebrating them this year on Grandparents' Day. In the U.S., Grandparents' Day is celebrated on the first Sunday after Labor Day, or September 11 this year. Here are some ideas to help you and your children celebrate those special grandparents in your life.
The best gift? Your time. Nothing can make someone feel important more than simply giving them your time and attention. If you live close enough, why not plan a day-visit to make the grandparents in your life feel appreciated?
Send a special video. If distance or gas prices are too much for an in-person visit, send a special video to show your love. You could have your kids share their favorite thing about their grandparents, have them recall their favorite memory together or have them say why they appreciate their grandparents.
Make a craft. Sit down with your kids and make a craft for their grandparents. You could make handprint keepsakes, have your children draw a picture of themselves and their grandparents, or make a homemade card.
Bake something. This is another idea that the kids can help with. And they say the way to anyone's heart is through their stomach, right? Baking up a batch of Grandpa's favorite chocolate chip cookies or taking the time to make Grandma's favorite pineapple upside down cake will surely have them feeling the love – in their tummies and in their hearts!
Write something. Whether a card, letter, email or even a simple text, using your words can be one of the best ways to express your love and gratitude. Writing from your heart will surely show your appreciation and give them the warm-fuzzies.
The possibilities are endless – but the important thing is to show the grandparents in your family just how much they're loved and appreciated. This Grandparents' Day – and beyond – let them know how deeply they hold your hearts.
Ashley Wicker is a community and broker liaison at Reid Health Alliance Medicare. Born and raised in Fayette County, she's a devoted mother who enjoys the outdoors, cooking and the arts.
Like this article? Feel free to respond to Outreach@HealthAlliance.org. Thanks for reading!