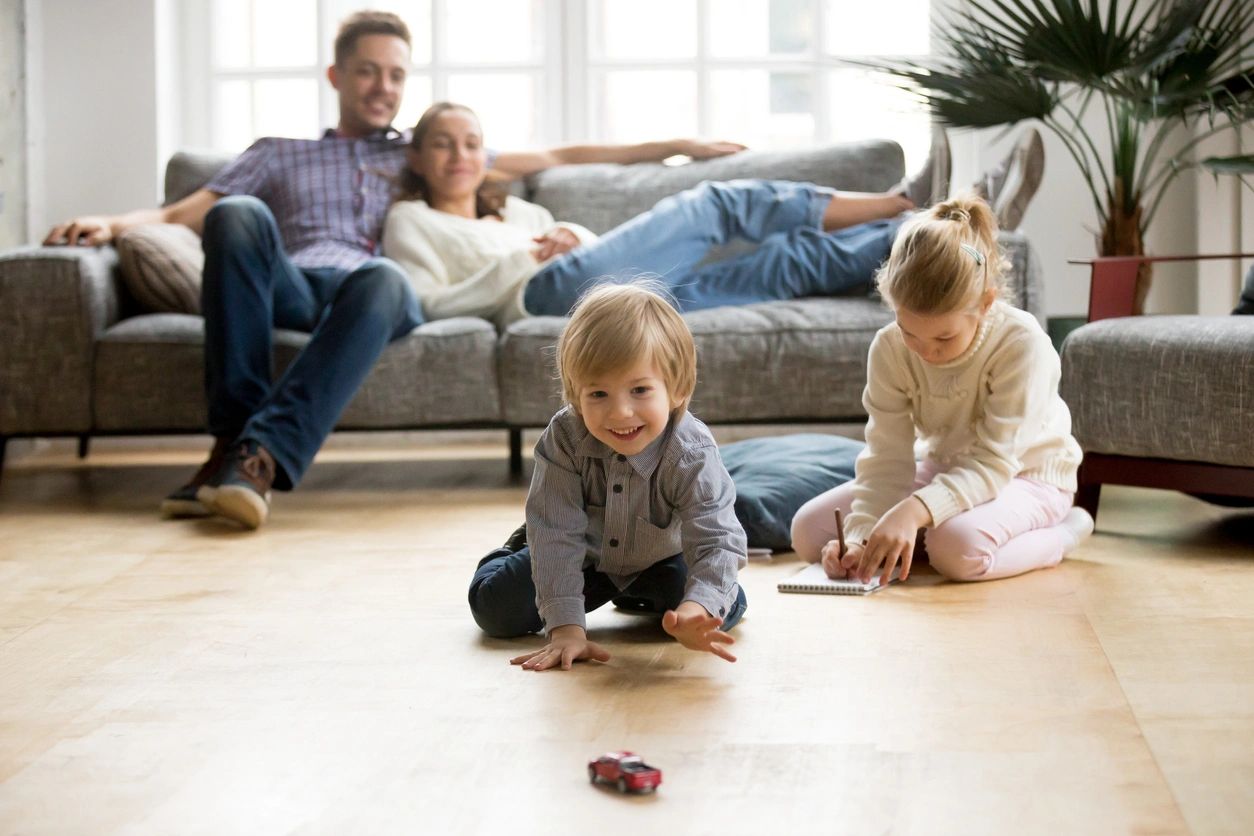 By Lora Felger
In the decade before the Civil War, my ancestor Hans Detlef Schroder emigrated from northern Germany to Scott County, Iowa, to set up farming operations. On that little farm – at some point – a rhubarb plant was added to the vegetable garden. Over the course of the next 172 years, this same plant has been divided and divided among the generations who followed – and moved to Illinois, Nebraska and back to Iowa. Now, it lives again in a pot outside my living room window in Cary, North Carolina.
The farm unfortunately did not survive the Great Depression (and the fact that Hans had about 15 kids dividing up his land), but the rhubarb lives on thanks to my great-grandparents who brought it with them when they moved into town. I started making my great-grandmother Millie's pie recipe as a teenager living in Illinois, using the fruits from our small garden. I learned very early on to always beat on the large green leaves with a hoe before diving in to pick the long pink celery-like shoots. Why? If you don't, a snake might just scare the living daylights out of you!
I kept up my family's gardening and baking tradition through three different homes in Omaha, Nebraska, and then back to Iowa, where – unfortunately – my cutting did not survive apartment living. My parents' plant, however, was still going strong as my dad cut through the Illinois soil with his spade last November – and lifted the whole plant into a bucket to travel with us in the car to our new homes in North Carolina.
Wires got crossed on moving day, however, and that bucket of what looked like nothing but dirt ended up in the moving van instead of our car's backseat. It traveled throughout Georgia and South Carolina before being unloaded on dad's driveway in Garner. With new grass – and not an actual place for it to live yet in dad's new construction – it sat in that bucket all winter. Dad watered it a few times, but basically it was forgotten until March – when we peeked into the bucket and discovered green leaf shoots starting to make their way out of the mound of dirt. What resilience!
There are so many metaphors I could hammer out here about this plant representing family traditions, the strength and determination of those who came before us, even the ties that bind families together no matter how far apart they live from one another. You can take what you need after reading this. But I do want to leave you with the thought of how important family stories (true and even folklore) are to making all of us feel like we're part of something special. I tell my sons these stories over and over again to the point of eye rolls, but I know – that with me telling them – they'll live on after I'm gone.
Have you ever thought about writing down your family history? Family trees can be done electronically these days, and a quick drop of blood sent off to the many "ancestry"-type services can tell you a lot. But what about the really good stories? Many of the centers for older adults – both in North Carolina and throughout the country – offer classes for folks to learn how to write down their family story. What a marvelous gift you could leave the generations that come after you, with a book full of stories about people you remember well but are long gone. As we age and our memories fade, getting some of those truly great stories down on paper helps us all live on in the minds and hearts of our families.
Say a little prayer that my sweet little ancient rhubarb plant continues to thrive here in its new Southern home. My two sons live in Iowa and Colorado, so pieces of our plant have one homecoming and another new state to add to its legendary story soon. I know Hans must be proud.
Lora Felger is a Community Outreach/Medicare Advisor with FirstCarolinaCare. She's the mother of two terrific boys, a world traveler and a major Iowa State Cyclones fan. She also has a naughty-yet-lovable yellow Labrador retriever named Harvey.
Like this article? Feel free to respond to FCCOutreach@FirstCarolinaCare.com. Thanks for reading!