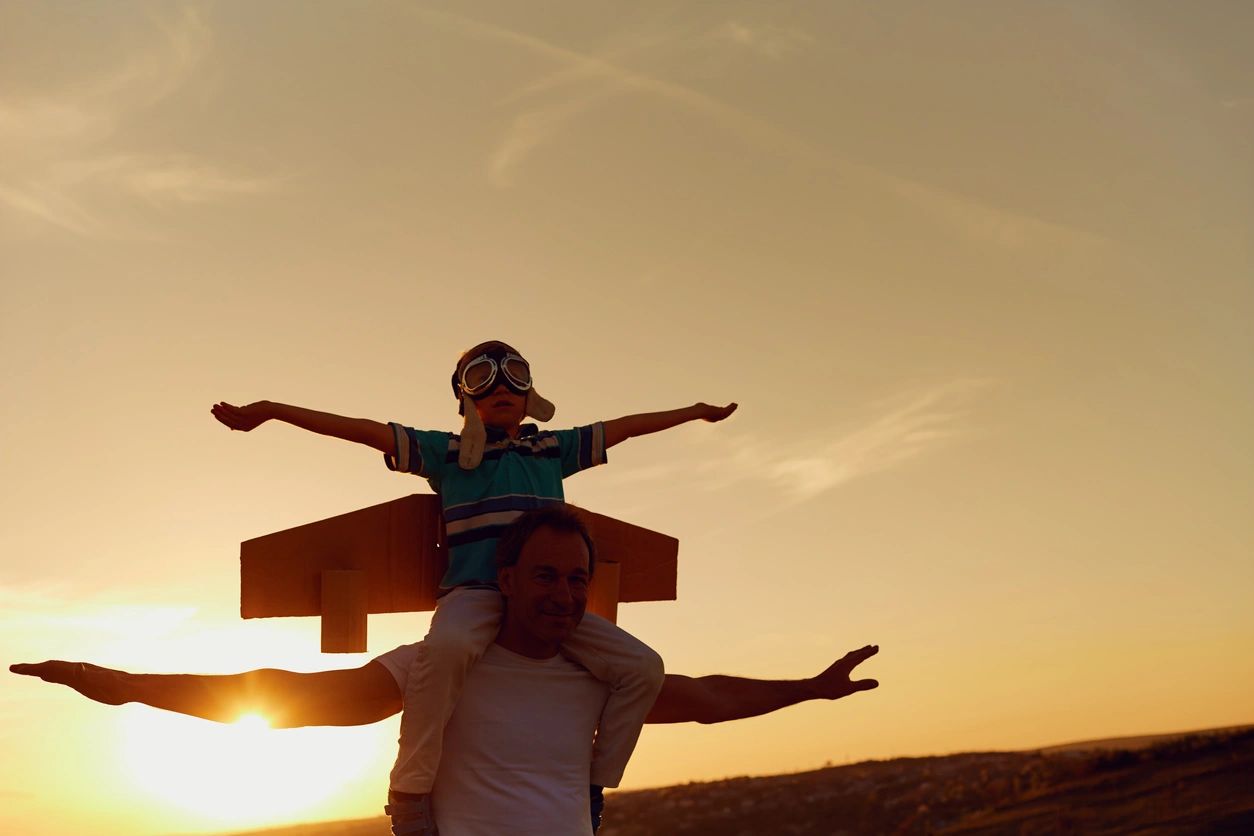 By Jessica Arroyo
Papa, Papi, Daddy and Dad – those are a few names I have for my father. I sure get weird stares when we're in public together and I yell out, "Daddy!" At this point I've realized that I'm never going to outgrow all the different names I have for him. In honor of it being June – the month many celebrate Father's Day – I want to take a minute and talk about my dad.
He became a father at a very young age and did everything in his power to give me and my siblings the best life. My early memories of my dad include him getting me dressed to go meet my younger brother for the first time. He dressed me in a very fancy blue-and-white dress with a lot of ruffles (for reference, this was the mid-90s). I remember him struggling to get my hair up in a ponytail, and man did he struggle. As he maneuvered my hair from hand to hand, he always seemed to lose his grip on a chunk of hair. After a while, he managed to get a hair tie and secure all of my hair. I remember thinking to myself, "I sure look fancy for a hospital trip." Now it's a beautiful memory for me on how my dad never gives up.
My dad worked in agriculture while I was growing up. I recall him getting up very early in the morning, six – sometimes seven – days a week, as well as working until sunset hit. I was a busy child that participated in after-school programs and dance. My dad would manage to pick me up from practices and attend my performances. I know he would have to work more, as he would miss time away from work. And like many fathers, he would take me in for my doctor visits on the dot. My dad was my advocate when it came to my health.
Now I have a family of my own and do as my father did. I make sure my children don't miss a doctor visit and do everything I can to keep them healthy. And now that my dad is older, I want to take care of him as much as I can. I'm the nosey daughter who asks about his last yearly physical, or how his eye exam went. I even look at his health plan materials to make sure he's utilizing his plan to its full capacity.
On this Father's Day, make sure to check in with all the dads in your life – whether they're your own father, father-in-law or simply a father figure – and make sure they're up to date with their medical visits and have all they need to stay healthy. Because there are many celebrations still to come. For me, this Father's Day, I will make sure to put my dad's hair-brushing skills to the test!
Jessica Arroyo – Wenatchee WA – Jessica Arroyo is a community liaison for Health Alliance NorthwestTM, serving Chelan, Douglas, Grant and Okanogan counties in Washington. Born and raised in the Wenatchee Valley. During her time off, she enjoys spending time with her husband and her two very busy kids.
Like this article? Feel free to respond to Outreach@HealthAlliance.org. Thanks for reading!