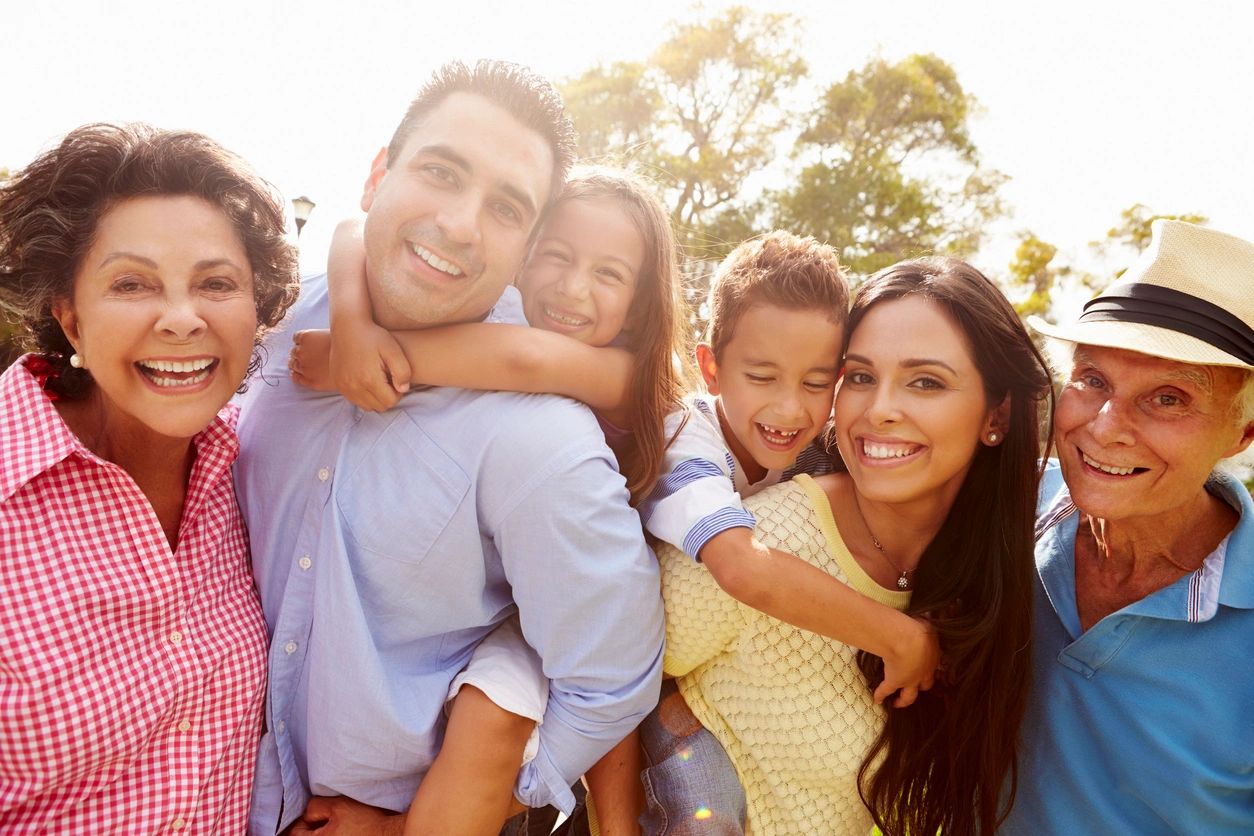 By Denny Mekus
We've all experienced that look…Not the dreaded, "I'm not mad, I'm just disappointed" kind, but the one a parent gives you at a pizza buffet when they say their child is 5, and the kid blurts out, "No, I'm 7!"
It's been 20 years, and I still have never felt this look as bad as when my dad turned 55 and took me to Hardee's for his first Senior Discounted meal. He meticulously planned that we would split a 2-for-1 sandwich deal, and each get a small coffee totaling $2.75. To celebrate his newly minted discount status, he even planned to pay in quarters. His plan was playing out perfectly until I blurted out, "Can I order two extra sandwiches?" Having a shared birthday month, we'd always celebrate together in little ways. Not today. You'd swear someone blew out the candles on his birthday cake with the look of disgust I endured for the next 20 minutes. How dare his working 24-year-old son with the metabolism of a horse mess with his plan? Full disclosure…I ate three of the four sandwiches.
From a young age, my dad's life was saddled with health concerns that were outside of his control. Where most people fight to defy the effects of father-time, he accepted aging as a welcomed inevitability. This is who my father was. He lived into his 60s never having owned a computer, purchasing his first flip-style cell phone well into the era of smartphones and continually seeking every senior discount or age-related benefit whenever possible.
This is not my mother's story. She too had more than her fair share of health concerns, but she sees the world through completely different eyes. My mom is the kind of person who wakes up every morning and looks ready to attend a luxurious ballroom event. She's never asked for a senior discount, and she glowingly smiles each time I (her oldest son) am as mistaken as her husband. I don't share her excitement in that situation, but I do recognize that my parents lived very different stories. The older I get, I wonder what my own story will be and question if one path is better than the other.
Within our Health AllianceTM menu of educational programing, we offer three presentations that celebrate the thoughts and concerns that come with aging, each with unique perspectives into this very idea:
Don't Call Me Old – Offers interesting stats and helpful tips to catch the ear of the Baby Boomer generation.
Healthy Aging – Tips for keeping our minds and bodies active, cutting down disease risks and saving money to live longer and fuller lives.
Your Emotional Health – Health is not only physical, but psychological health is essential too.
If you'd like to schedule a Health Alliance presentation or see a full list of our educational programs, please contact your local Community Liaison. We love talking with you and helping you in all ways.
Circling back to my parents. The other day I shamelessly bought a pair of 33-waist jeans with two inches of "built-in-flex" so I can live a lie – and I swore I felt that look again from my dad. And I still can hear his laugh when my children summon that same look out of me. Meanwhile, I'm challenged weekly by their politely-rude questioning as to why grandma is always dressed nicer than me, and I've never forgotten my own grandfather sharing how – even at the age of 86 and after all he did in life – he still saw the world with the same eyes as when he was 17.
The lesson? There may not be one right way to age, but if we take what we're given – and make the best of it – we can create our own unique story.
Denny Mekus is a community and broker liaison at Health Alliance. He's a husband, a father of twins, an avid golfer and a performing musician who lives in the Quad Cities. Like this article? Feel free to respond to Outreach@HealthAlliance.org. Thanks for reading!