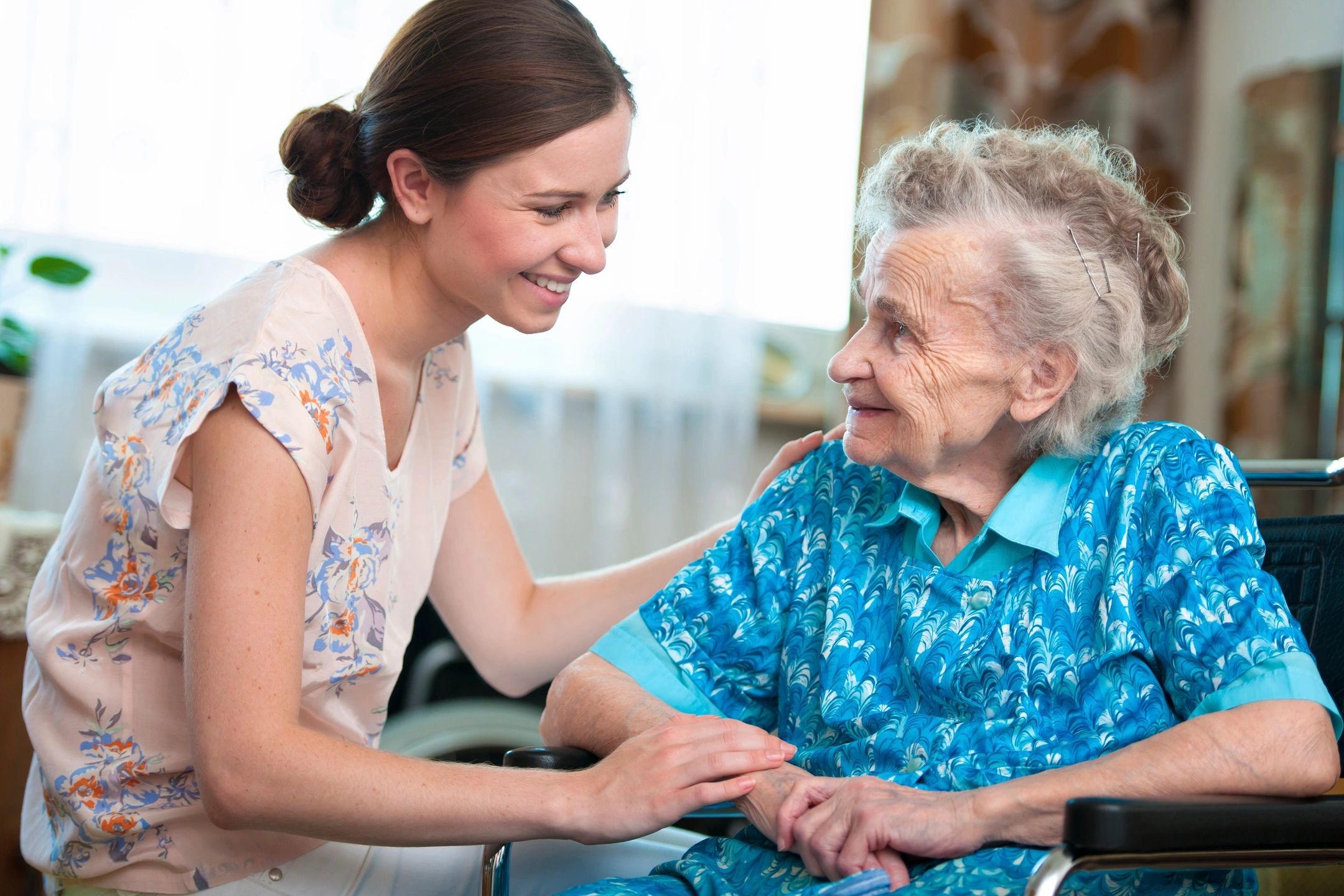 The holidays are supposed to be a time for family gatherings, parties, traveling and opportunities to laugh and relax with the ones you love. For some, though, the holidays have different associations, like dealing with stress, anxiety and isolation. Isolation is a real concern and it's dangerous for many older adults in our communities. Dealing with COVID-19 hasn't helped any of this.
Caregivers, too, often feel stressed during the holiday season. While others are enjoying this time of year, caregivers may feel isolated as they focus on the care of a loved one. Caregivers selflessly provide around-the-clock, unpaid care to those in need. They're tasked with accompanying their loved one to medical appointments, managing their medications and handling their financial affairs, all while balancing their own obligations.
Caregivers also often overlook their own mental, emotional and physical health. As a result, they can feel a sense of isolation, like they're alone on an island. This feeling is called caregiver fatigue.
If left untreated, caregiver fatigue can take such a physical and mental toll that they're no longer able to care for their loved one.
But caregivers can find a network of encouragement through support groups. National organizations, like the Alzheimer's Association, offer local support groups for caregivers of people with many different diagnoses.
Respite services can be another vital resource. For a fee, nursing homes and adult day services offer a safe, supportive environment where a loved one will be in trusted hands for a few hours or longer, allowing the caregiver time to rest. In-home personal aides can also provide additional assistance to caregivers.
While no resource is a remedy for the anxiety or stress of caring for a loved one in need, caregivers should know that they're not alone. Talking to someone is invaluable, and there are many counselors who specialize in the needs of caregivers.
Area Agencies on Aging offer resources and referrals to support older adults, people with disabilities and their caregivers. If you feel alone on your island, just send a signal and help will find you.
Breck Obermeyer, Yakima, WA – Breck Obermeyer is a Community Liaison with Health Alliance NorthwestTM, serving Yakima County. She's a small town girl from Naches and has a great husband who can fix anything and three kids who are her world.
Like this article? Feel free to respond to Outreach@HealthAlliance.org. Thanks for reading!