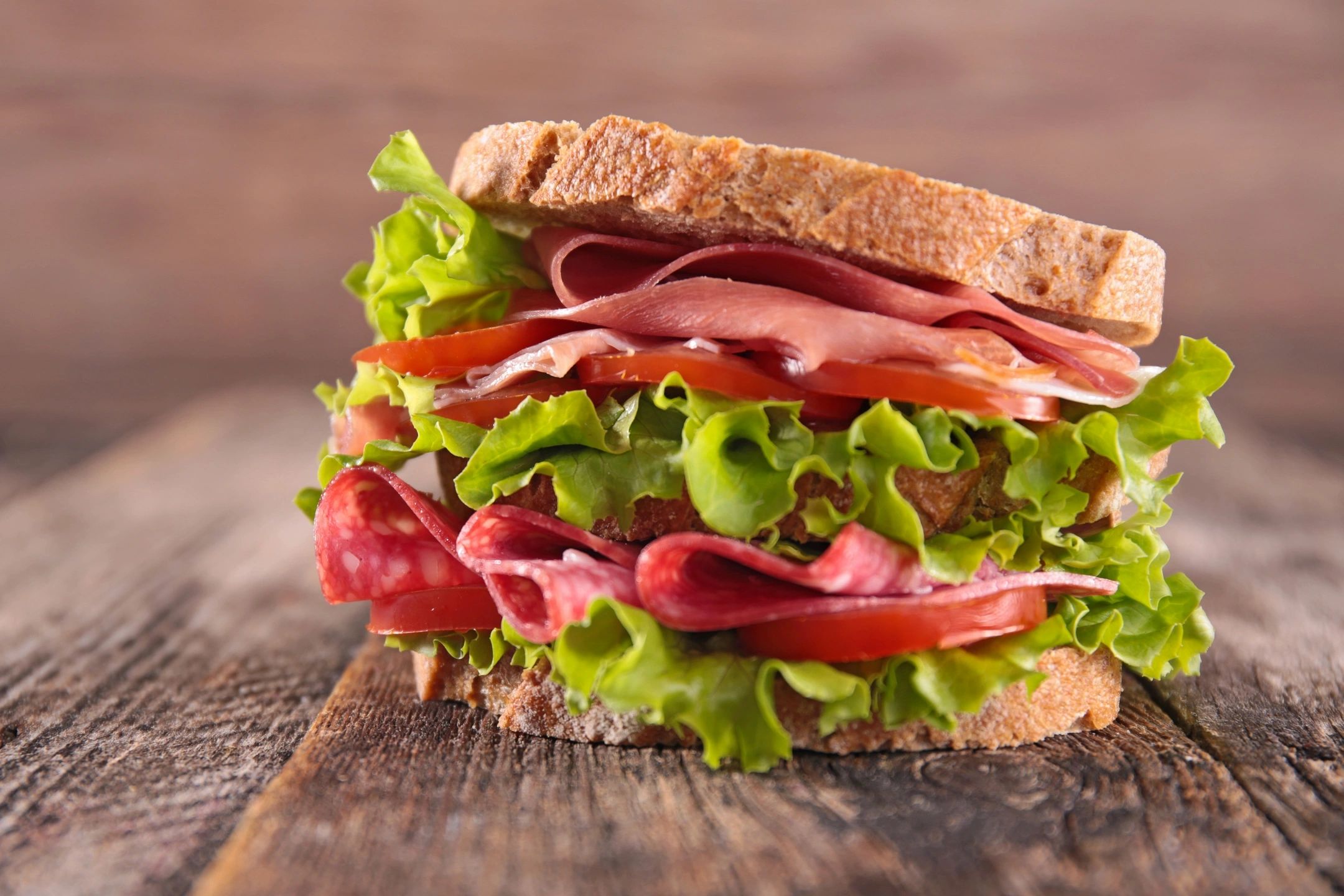 My favorite sandwich is bologna and cheese on wheat bread with butter and ketchup. I buy the thick-sliced bologna from the meat counter at Fareway. I'm not sure how much of it they sell in a day, and I do feel the judgy sideways glances I get as I shout my order over the glass counter to the butcher. I'm not going to apologize for this childish choice – I like what I like.
As a member of Generation X, I'm part of what's called the Sandwich Generation. I serve as the filling between my Baby Boomer parents as the top slice of bread and my one Millennial and one Generation Z sons as the bottom slice of bread. Somedays I'm the bologna, a bit childish and not necessarily "good for you"; some days I'm the cheese, silly and easy to melt; and the rest of the time I'm the butter and ketchup binding the sandwich all together.
Strange metaphor aside, there are days when I feel like I'm stuck in the middle. My parents, though blessed with pretty good health and independence, are still "gettin' up there" in age. With them I need to be more patient, move a bit slower, plan things out carefully and be more supportive of the aches and pains they feel on a daily basis. Do I roll my eyes as I explain to my mother how to send a picture from her iPhone for the 20th time? Yes. Am I embarrassed by the white socks my father insists on wearing everywhere? Yes. Do I have a responsibility to them to be more available when they need me? Absolutely. Recently they traveled south for a month of warmer weather. This meant hauling a month's worth of clothes, bicycles and other supplies with them. I offered to ride along just to offer that extra sense of security should they need it during the long trip. I wasn't quite sure how they would take the offer. I wasn't saying I didn't think they could do it themselves, just that maybe in this case three heads might be better than two. In reality, I think they were relieved that I offered and we had a really fun road trip. Did you know Cracker Barrel has a $4.99 lunch special?
My sons are in their twenties and still learning about how life works. From them I get text pictures of eyeballs asking me if "this looks like pink eye?" My oldest son and his girlfriend recently moved to Colorado Springs. This was his first "big move" and he needed to rent a U-Haul. I offered to help them load the truck and brought along my trusty two-wheeled hand cart and my box-tape gun. I knew they could do it themselves, but when moving three sets of hands were better than two. We got into a pretty good rhythm, me filling and taping up boxes, them hauling things down the elevator.
We hit a glitch as we loaded his very tricked-out Mustang onto the trailer to tow behind the U-Haul. We couldn't open the Mustang's door to get out. We didn't think the boy's 6'2" frame or my not-exactly-svelte frame could fit through the backseat trunk access. Needing my knowledge of maneuvering a stick shift and his muscle behind to push the car, I climbed in "Dukes of Hazzard" style through the window and released the brake, clutched the car into neutral to let it roll back a bit, but still no luck with the door. So out I came back through the window, feeling frisky knowing I could still climb in and out of a NASCAR racecar if the moment ever presented itself. In the end we had to tape up the window with heavy duty tape loaned to us from a very kind trucker, and off they sailed for the West. I took a mental health day from work that following Monday. Momma needed some "me" time.
Are you part of the Sandwich Generation too? Do you find yourself the in-between person tasked with supporting aging parents and your children as they move into adulthood? Please always take the time to care for yourself as well. Your own mental health is the single most important tool you have and without it you will not be a support to either piece of bread in your sandwich. Thanks to the technology in our lives, support is available via telehealth services and you can talk to someone face-to-face right from your phone. You're not alone in life's pursuits – all you have to do is ask.
Lora Felger is a community and broker liaison at Health Alliance. She is the mother of two terrific boys, a world traveler and a major Iowa State Cyclones fan.
Like this article? Feel free to respond to Outreach@HealthAlliance.org. Thanks for reading!