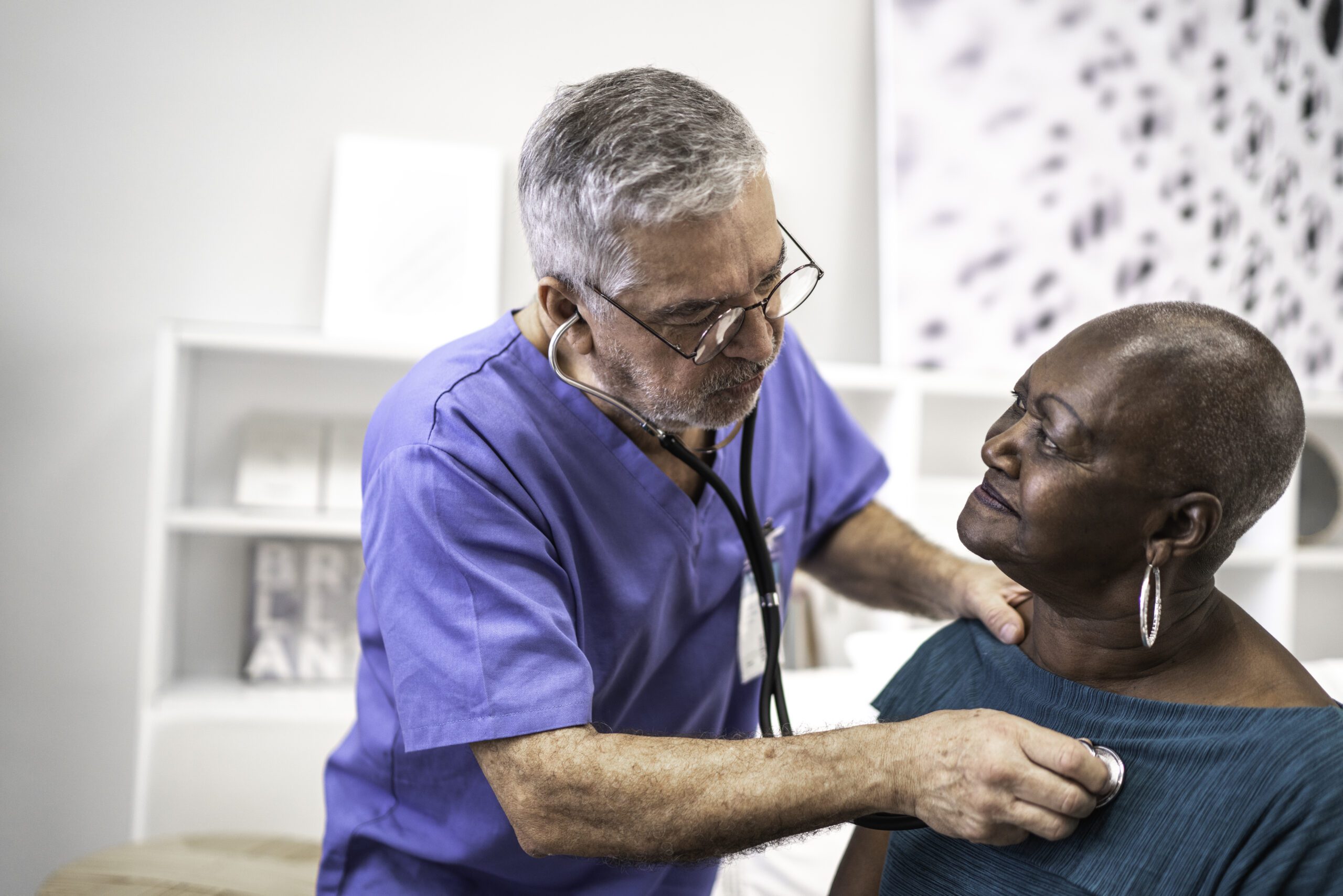 Heart health is important. Today, tomorrow, and every day after. Even in the midst of a global pandemic, you must take care of your heart.
Unfortunately, since COVID-19 began spreading in our communities last spring, many people have canceled or delayed important medical care. But many heart issues are simply too important to your health to delay treatment, care or help. Here's some information you need to know.
America's hearts need help.
Heart disease is the leading cause of death in the U.S. for both men and women. According to the Centers for Disease Control and Prevention (CDC), it leads to about 25% of all deaths in the country. This includes deaths from sudden events like heart attacks and more chronic, longer-lasting issues.
The pandemic has led to a scary trend.
According to experts at Johns Hopkins, a large number of Americans aren't getting the medical help they need for heart issues because of the COVID-19 pandemic. Many are worried about catching COVID-19 at the hospital or doctor's office. Others have assumed – incorrectly in most cases – that hospitals have canceled all non-COVID-19 procedures, surgeries and treatments. The result: too many people aren't getting the care they critically need, even for serious issues including heart attacks, cardiac failure and irregular heartbeats.
Hospitals and doctors' offices are safe – and open for business.
Since the pandemic's outbreak, hospitals and doctor's offices are taking extra measures to make sure all their patients and visitors are safe. They've put in place stringent new cleaning, disinfecting and distancing practices. Patients, visitors, doctors and staff are tested for COVID-19, and masks and personal protective equipment are mandated. They make sure every patient, every day has a safe visit.
This hard work has allowed hospitals and doctor's offices to continue treating patients – and they are indeed 'open for business' even for those without COVID-19. If you have an emergency, or even a long-planned surgery that's important, they're ready and able to treat you.
Your heart is too important to delay care.
For many heart emergencies, every minute counts. Heart attacks, blocked blood flow, abnormal heartbeats and other issues need medical attention right away. Heart attacks, for example, can cause permanent damage to your heart muscle within 30 minutes if you don't get the medical care you need. You shouldn't delay many types of non-emergency heart care too. Chronic heart conditions can worsen over time with each surgery, procedure or treatment you miss.
Here's the main take-away.
The most important advice we can give, therefore, is this:
If you have a serious or life-threatening heart emergency, always visit the emergency department immediately. Have somebody drive you there or call 911.
For non-emergencies – including prescheduled surgeries, treatments and other visits – call your doctor and get their recommendation for what's best in your situation. They'll know which procedures are critical or timely, and therefore shouldn't be delayed. For others, they'll help you determine whether you should keep your in-person appointment, reschedule it as a virtual visit, or postpone it for a later date. We only recommend postponing an appointment if your doctor advises it.
A final thought: celebrate your heart this Black History Month.
February is Black History Month, a time to honor the history, culture and strength of Black Americans. Black families are the beating heart of so many American communities, and it's an unfortunate reality that Black men and women are at higher risk for heart disease, according to the American Heart Association and the CDC. Now more than ever, it's critical that our society recognizes the racial and cultural disparities in health outcomes, and that we work to ensure all families have access to the kind of top-quality care, treatment and heart health resources that will yield longevity and positive and equitable health outcomes across our communities.
And for Americans of all races and ethnicities, the pandemic provides an unfortunate but daily reminder of how important it is to take care of our health. The best gift we can give our children and families is committing to a heart-healthy lifestyle that keeps us around to cherish many more years with the ones we love.
For more information about heart health: