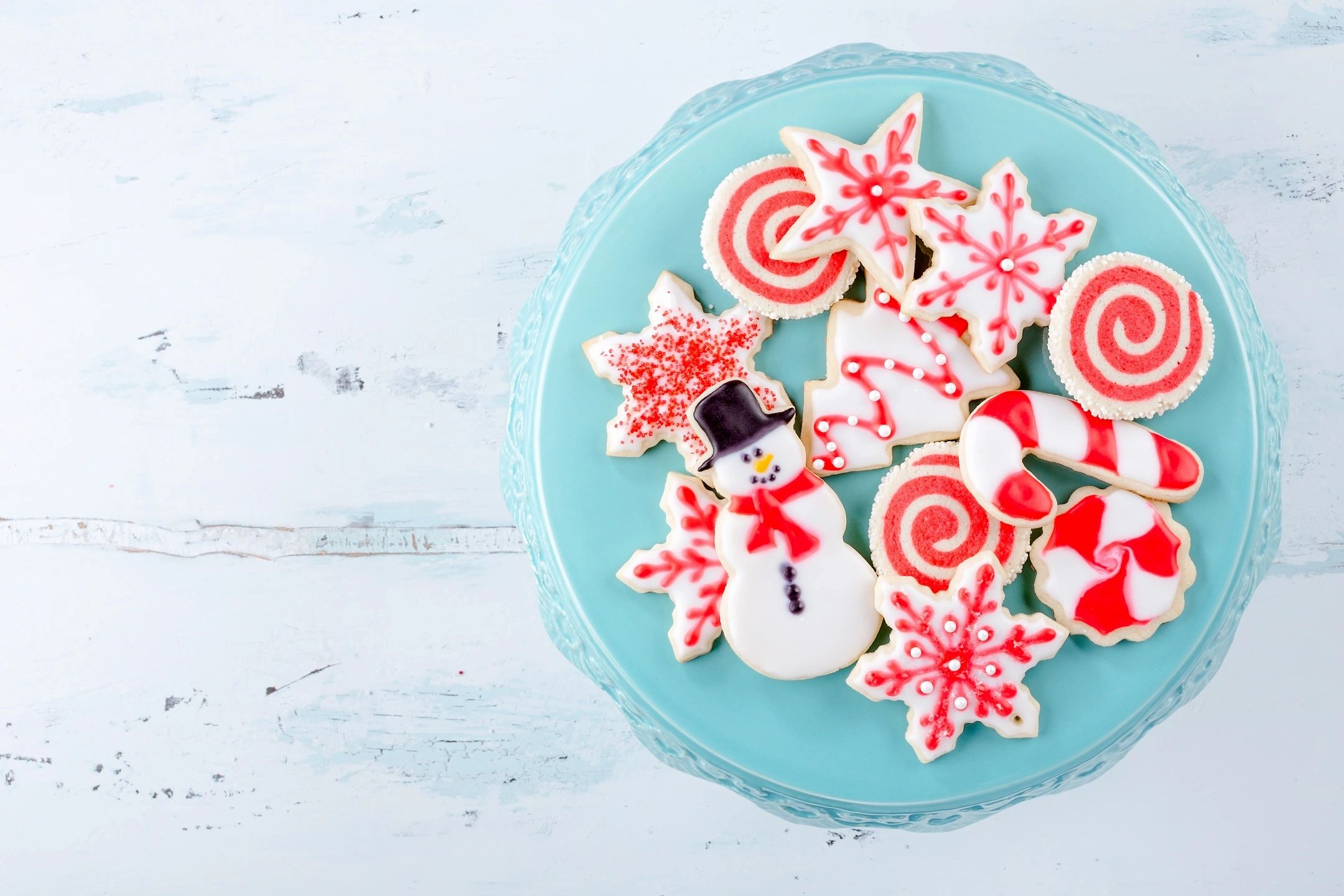 Every December, one of my favorite traditions is making my great-grandma's sugar cookies.
My mom would take the time to bake them with me when I was younger, and I remember how much I enjoyed sharing this time with her. The dough always tasted so good, and I remember sneaking bits of it out of the refrigerator as the dough was set to chill before we made the cookies. I'm sure my mom noticed more times than she ever mentioned.
This tradition carried on and still continues to this day with my kids. I hope to create the same memories with them that I had as a kid. Full disclosure, I still steal nibbles of the delicious dough. But I'm an adult now who's nibbling on her own cookie dough, so I feel less guilty about it. Well kind of – now it hits my waistline, which leads to a whole other realm of guilt, but I digress.
My mother, my kids and I aren't the only ones who love my great-grandma's sugar cookies. My father and my husband do too. They love the cookies best when they're fresh out of the oven and with a little twist. My mother, when she made the cookies, would make them a bit flatter, so the cookies had a crunch and weren't overwhelming. My father, however, liked them thicker, like a boutique sugar cookie. Once I started making the cookies in my home, I would make them thicker because I liked them that way as well. Then my husband came into my life, and he is and always has been Team Thicker Cookie.
One year, in an attempt to make them bigger than previous years (to garner oohhhs and aahhs from my family on how amazing the cookies turned out), I made the cookies using a reindeer cookie cutter, thinking what a cute cookie that would make. I waited the proper amount of time for the cookies to bake, and I was eager to see how they turned out. Low and behold, I didn't plan on the cookies expanding and spreading outward. What was supposed to be cute reindeer cookies turned into very plump reindeer blobs. From that day on, the thicker reindeer blobs I make are met with fondness and a bit of teasing in my direction, and they're always enjoyed by happy family members.
These reindeer blobs have been a saving grace for me this holiday season. What a whirlwind year we've had, and I need to ground myself with something I know and enjoy around this time of year: holiday baking traditions. Grounding oneself is also important if you're taking care of family. Don't forget to dive into those traditions, teach them to other family members and enjoy each moment, no matter how silly your cookies might turn out.
Breck Obermeyer is a community liaison with Health Alliance Northwest™, serving Yakima County. She's a small-town girl from Naches with a great husband who can fix anything and three kids who are her world.
Like this article? Feel free to respond to VantagePoint@HealthAlliance.org. Thanks for reading!