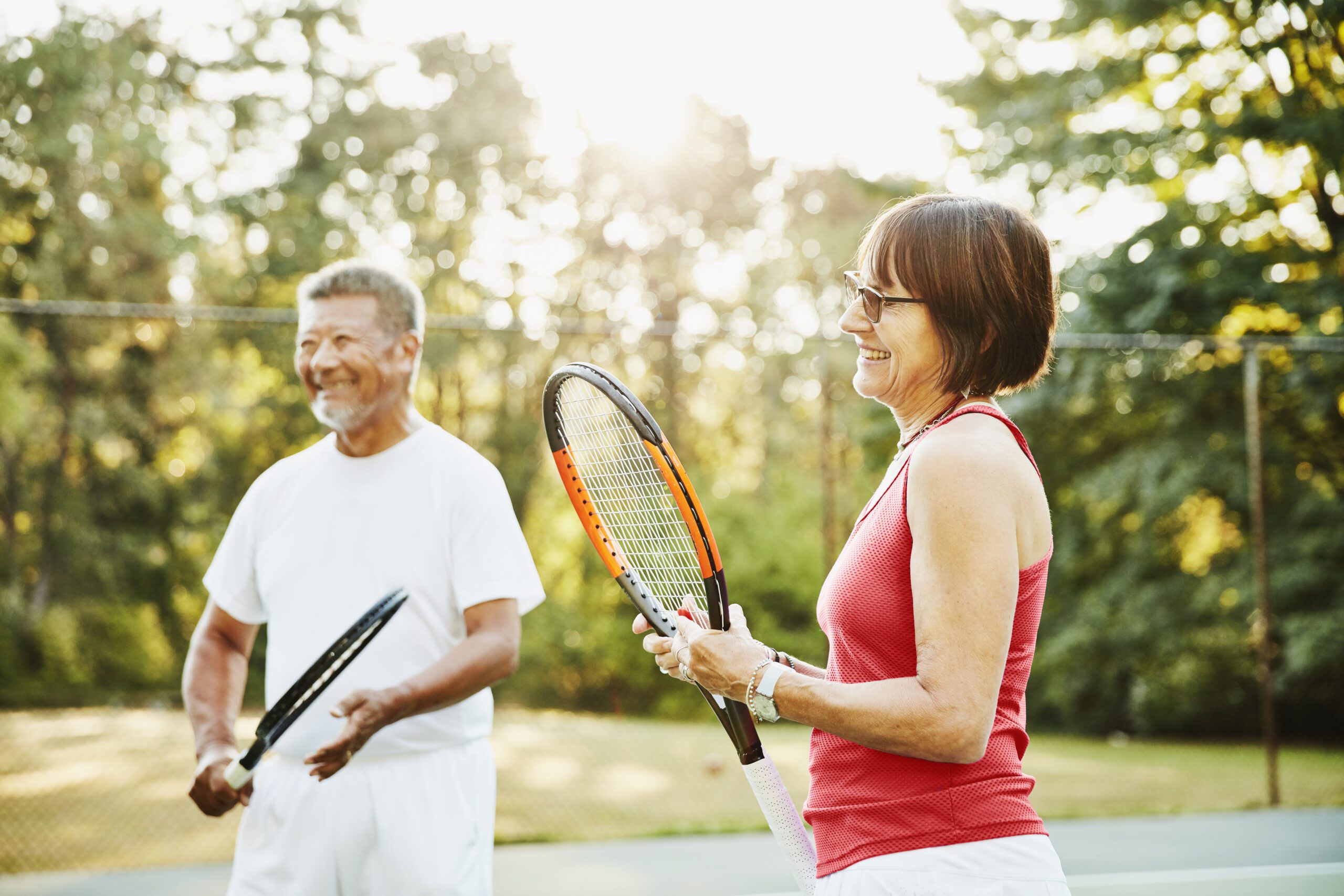 Aging. For many, it's a daunting topic – but it shouldn't be! We're living longer than ever thanks to improvements in healthcare and technology. And we're not just living longer years – we're living better years, well into "old" age.
So aging shouldn't be unsettling to us, as long as we take the right steps to keep ourselves healthy, active and engaged. What do doctors and other experts recommend?
Keep moving.
As you get older, make sure to stay physically active. According to the Centers for Disease Control and Prevention (CDC), regular physical activity can help you prevent, delay or manage various chronic diseases. Exercise also improves your balance, flexibility and stamina – and even boosts brain health.
And it's fun! You don't have to run a marathon or begin a strenuous new workout routine. Get moving by gardening, walking your dog or chasing around your grandkids. Or check out the fitness and exercise videos we feature on our Facebook page. Whatever you choose to do, make sure to talk to your doctor about the level of physical activity appropriate for you.
Keep thinking.
It's also important to work out your mind. If you enjoy puzzles, do daily word searches, crosswords or Sudoku. Are you musical? Learn to play a new instrument. Enjoy reading? Join a book club or commit to reading the newspaper every day. There are countless ways to keep your mind sharp as you age.
Stay social.
For those whose workplaces were the source of friendships and human connection, retirement can make it tough to stay social. And the current pandemic makes things even tougher. But putting in the extra effort to stay in touch with friends and family is more than worth it. According to the National Institute on Aging, staying connected with others can help you improve your mood, stay physically healthier and perhaps even live longer. Is there any better excuse to chat with your grandkids or pick up the phone to call your best friend?
Eat well.
A balanced diet is especially important the older you get. Choose healthy and nutritious meals and snacks, with a mix of vegetables, fruits, whole grains, lean proteins and low-fat dairy. Over time, eating well can help reduce your risk of heart disease, stroke, diabetes and other serious health problems. Check out the cooking videos on our Facebook page for healthy – and tasty – meal ideas!
See your doctor.
Last – but definitely not least – make sure to visit your doctor as often as you're supposed to and take your medications as recommended. Attend all your regular checkups and see your doctor for preventive screenings and services. Your doctors aren't just there to care for you when you're sick – they're also there to recommend preventive screenings and resources to support you in preventing illnesses and diseases.
So there you have it – simple tips to make aging less daunting. By taking care of our bodies and minds, each additional year is yet another year to enjoy life.
Want more information?
Through Hally® health, we offer a wide variety of health and wellness resources, information and tips. Click here to visit our homepage and discover more.
Want help setting and reaching health goals? Expert guidance on nutrition and exercise as you age? Advice and reminders about what preventive screenings and immunizations you need? Work one-on-one with a health coach, just one of the many wellness services we offer our members for no cost. Call us at (800) 851-3379, ext. 28947, for more information or to get started.
Finally, be sure to check out these links: