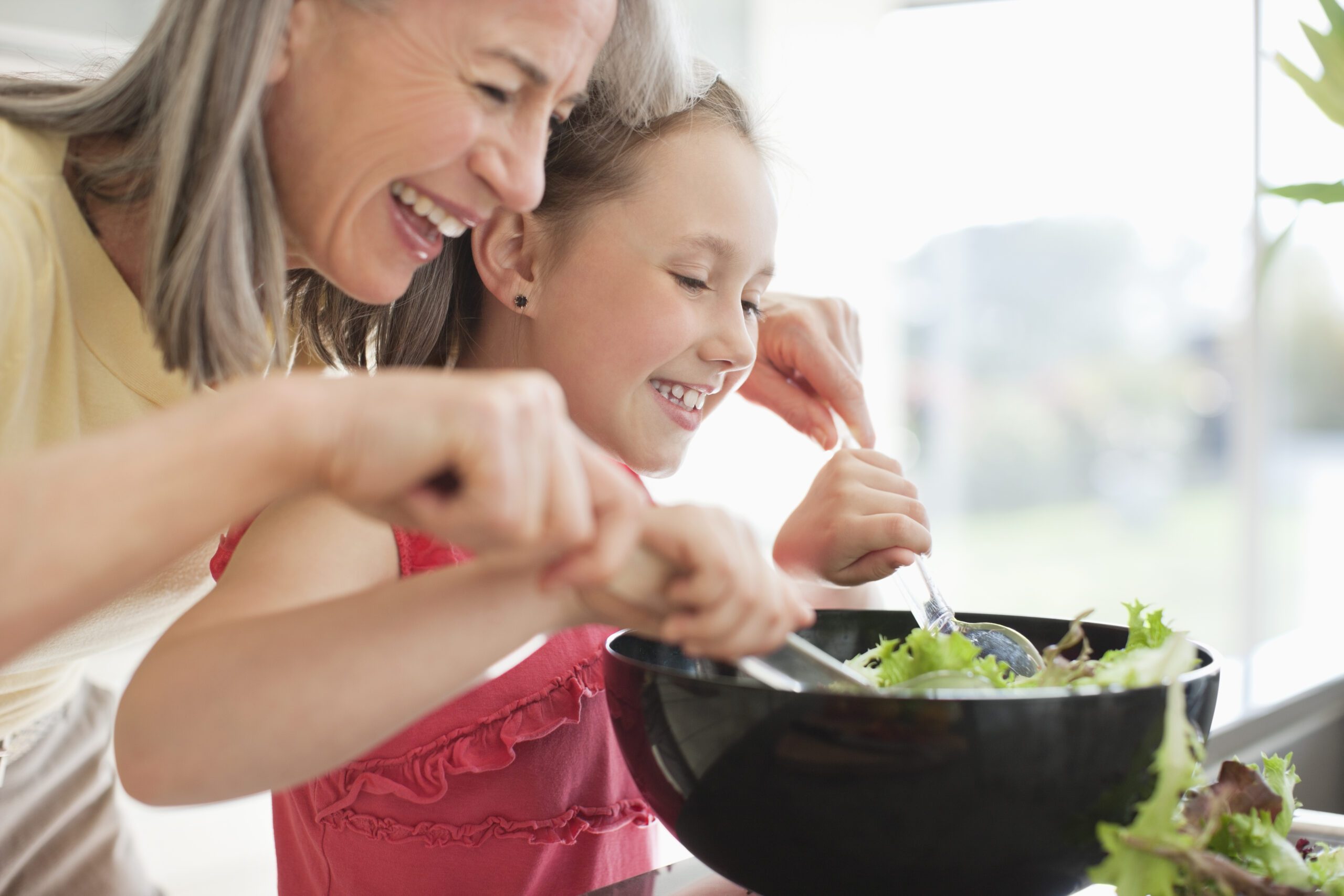 November is National Diabetes Month, and we're here with helpful tips and advice for living with the disease. Specifically, we're talking nutrition – a key "ingredient" in maintaining a healthy lifestyle while fighting diabetes.
A healthy diet makes you feel better on a daily basis and leads to better long-term health outcomes. Day-to-day, good food choices help balance your blood sugar levels, preventing the highs and lows that make you feel miserable. Over many years, good nutrition helps prevent serious health complications often associated with diabetes.
Want to know where to start? Below are some helpful tips from the American Diabetes Association (ADA). And check out their Diabetes Food Hub® for tasty recipe ideas and more.
Eat the right amount of carbs.
If you eat too many carbs, your blood sugar will rise too high. Stay away from high-carb meals. But eating zero or too few carbohydrates is also unhealthy, because you don't want your blood sugar to fall too low. Balance and consistency is key.
Eat the right kinds of carbs.
There are three main types of carbs – starches, sugar and fiber. In general, choose foods that are less-starchy, low in added sugars, and high in fiber. Read on for some examples.
What to eat a lot of…
Eat plenty of non-starchy vegetables like peppers, cucumbers, broccoli, lettuce and green beans. According to the ADA, "diabetes superfoods" – rich in vitamins, minerals, antioxidants and fiber – include dark green leafy vegetables, citrus fruits, berries, tomatoes, salmon, nuts, milk and yogurt.
What to eat some of…
You can eat smaller amounts of starchy vegetables such as corn, sweet potatoes and peas. You can – and should – also eat fruit, as long as you don't overindulge. Whole grains, beans and lentils are also good choices in moderation.
What to eat (and drink!) less of…
Greatly limit your consumption of highly processed foods and drinks, and those with added sugar. Try to avoid sugary sodas and juices, refined grains such as white breads and white rice, sweets and processed snack foods.
And most importantly…
Eat a variety of healthy foods. Balanced meals shouldn't seek to cut out carbs, fats or proteins entirely. The right types – in the right amounts – is always key. Ask your doctor what's right for your body.
Did you know?
Did you know we offer programs and resources to help our members manage their diabetes? Here's how we can help you or your loved one live your best life:
Visit our comprehensive online guide to managing your diabetes.
Sign up for our Disease Management program by calling the number on the back of your member ID card. This program offers long-term help, support and resources for managing your diseases.
Work one-on-one with a health coach. Our coaches help you or your child set health and wellness goals. Call the number on the back of your member ID card to talk with a coach or learn more about this no-cost program.
Call our Anytime Nurse Line at (855) 802-4612 with non-emergency questions about diabetes care, treatment and management.
Want more information?
Through Hally® health, we offer a wide variety of health and wellness resources, information and tips. Click here to visit our homepage and discover more.
And be sure to check out these links: